Roger Waters Marries (Way) Younger Woman
Antisemitic rock'n'roll BDS-hole Roger Waters is a married man. And he's hoping the fifth time is a charm!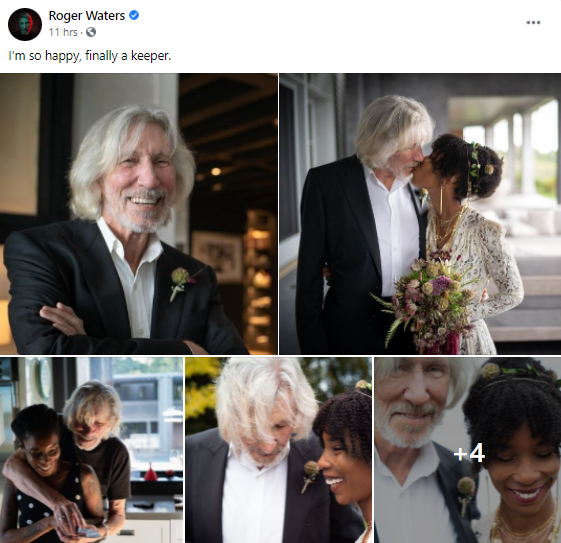 The "lucky" woman is Kamilah Chavis. It appears she is around only 43-years-old – 35 years younger than Roger – and seems to be an executive assistant at Grenco Science, a vaporizer company that specializes in compact portables. I guess she must also hate Israel, and have an affinity for alcoholics.
I am also guessing that Roger is hoping Viagra is not on the BDS list.
Update: Mr 4-times wishes Mr 5-times Mazal Tov: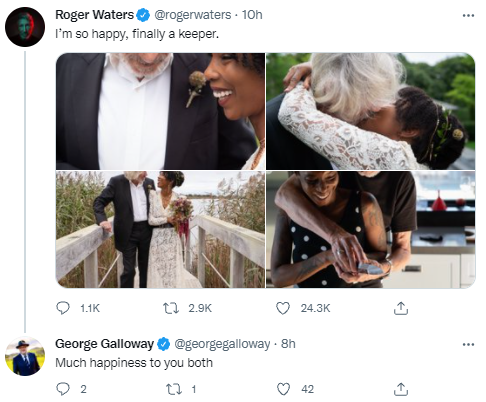 Hat tip: Simon