Extreme Israel-Hater Huwaida Arraf is Latest Wannabe 'Squad' Member
Linda Sarsour has retweeted the latest wannabe member of The Squad in Congress.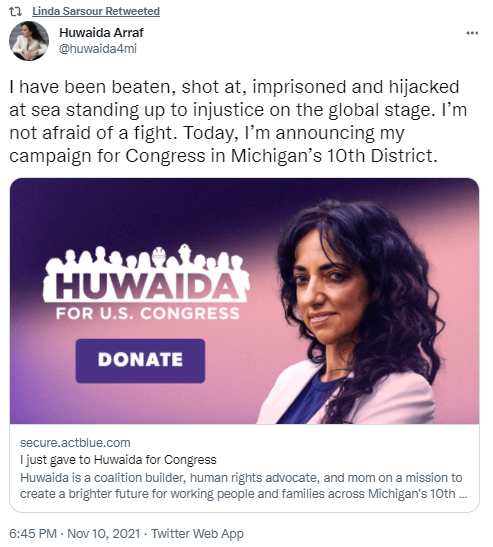 For those who don't know, Huwaida Arraf is founder of the International Solidarity Movement (ISM), a terror-supporting organization that teaches its 'activists' to lie in order to get into Israel and act as human shields for terrorists – like Rachel Corrie, who actually was a member.
Arraf was also co-founder of the Free Gaza Movement, a position she attempted to wipe from the slate when Free Gaza tweeted out a Neo Nazi video. Here is Arraf with her co-founder, Jew-hater Mary Hughes Thompson: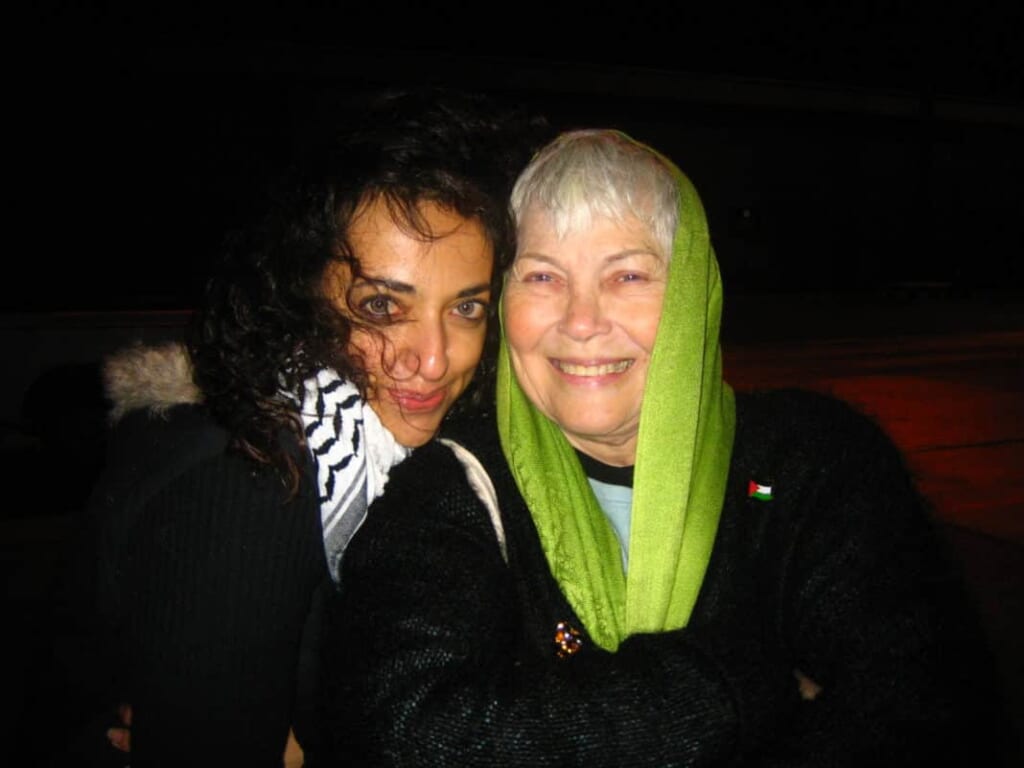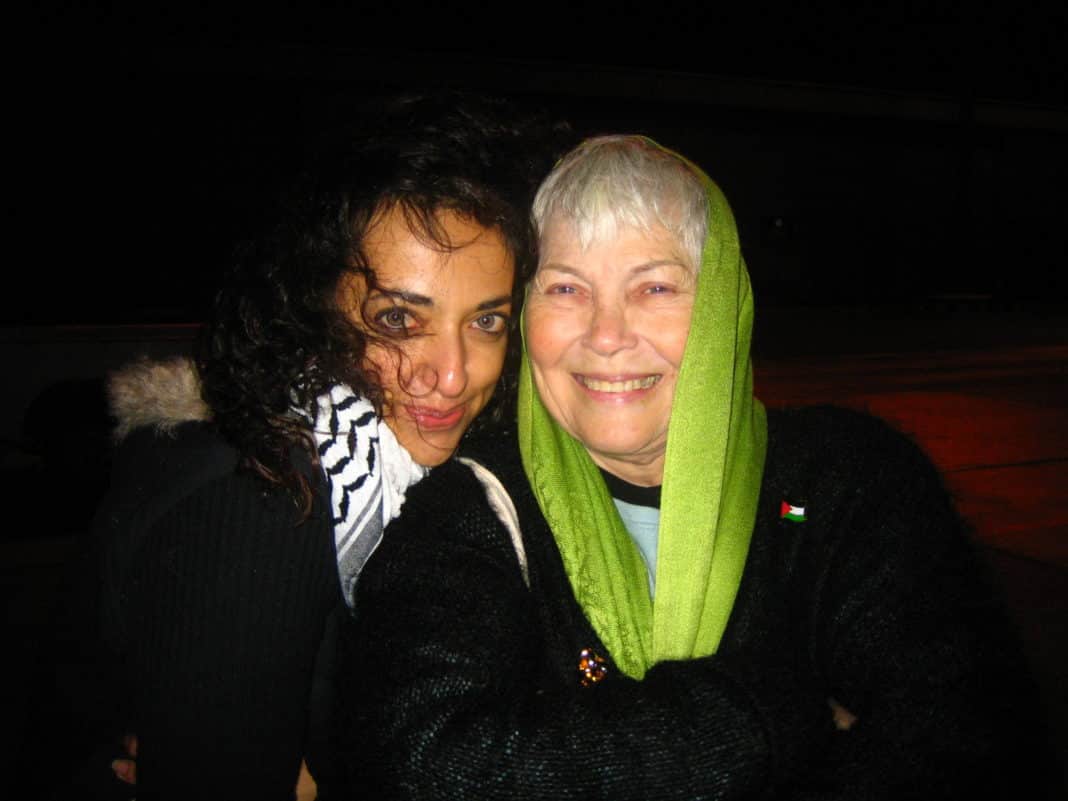 So when Arraf tweets "I have been beaten, shot at, imprisoned and hijacked at sea", she is referring to what she claims to have suffered at the hands of Israel.
If she gets elected, she will slot right in to 'The Squad' aka Hamas Caucus in Congress. Which is exactly why Sarsour is endorsing her.