Hebrew Mistranslation Most Fowl
Why did the Israeli chicken cross the road?
To get some respect!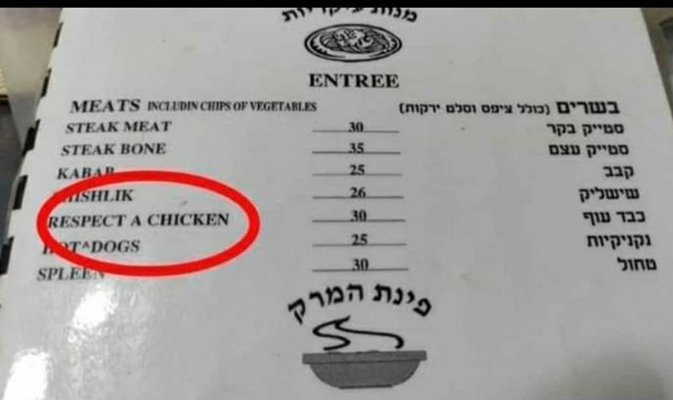 The word "כָּבֵד" – which is written here – means "liver." "עוֹף" means "chicken." So the correct translation is "chicken liver." But the restaurant translated the word "כָּבוֹד", which means "respect."
So either someone misspelled the word they were translating, or someone from PETA infiltrated the restaurant. I'm going with option 1, given the other translations.
Not that they are anything to write home about either. "Includin chips of vegetables" should be translated "including chips or vegetable salad", "steak meat" should be "beef steak", and "steak bone" should be "T-bone steak."
Source: Reddit
Update: This is what happens when you don't respect the chicken.