Is This The Israel-Haters' New Lord of the Idiots?
When it comes to the Israel-haters, there is no shortage of idiots. And a new contender has emerged: whoever is behind the Twitter account BDS Janubia.
For a start, they have been pilloried for trying to pass off an altered map as authentic. See if you can spot the alteration (clue: it is about as subtle as a sledgehammer):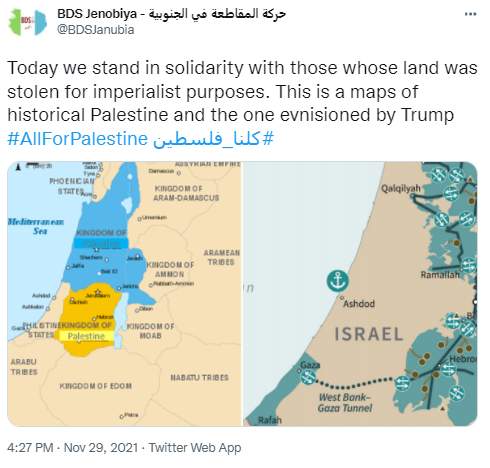 If that wasn't bad enough, they fell for the parody Mossad account:
as well as the parody Rabbi Linda Goldstein account:
I am sure we will be seeing more pearls from this account in the future… assuming their account is not suspended.
Update: Maybe this woman is behind the account: