Dance That is Focus of Sydney Festival Boycott Gets Rave Reviews
If you recall, the Sydney Festival boycotters have been making a lot of noise over the festival taking $20,000 in funding from the Israeli embassy to be used to stage a performance by the Sydney Dance Company of work by Israeli choreographer Ohad Naharin (who is himself anti the so-called "occupation").
This performance is called Decadence
and it has been receiving rave reviews.
Decadance is a celebration of Naharin's choreography for Batsheva. This performance also showcases the versatility of the Sydney Dance Company dancers. Running 75 minutes, it's a sensational evening of thrilling, visceral dance, and (politics aside) a stunning festival opener. (4.5 out of 5 stars)
The good news is that Ohad Naharin creates the kind of choreography which suits the current crop of Sydney Dance Company performers…The result is a cavalcade of snippets that range from dull to exhilarating – luckily more of the latter. (4 out of 5 stars)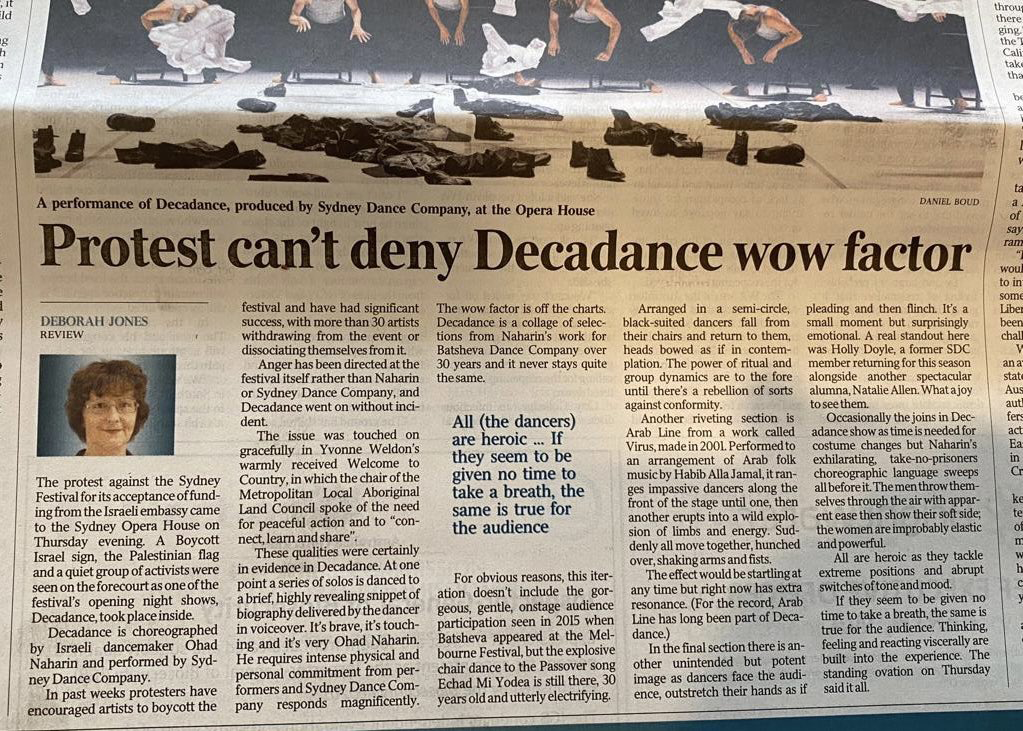 -The Australian
This just reinforces that the haters are showing not just their ignorance, but their desire to deprive audiences of enjoyment.