Jewish Voice For Peace Sprung Going As Low As They Can Go
A few days ago, Jewish Voice for Peace (JVP) – who I have established is neither Jewish nor for peace – retweeted a tweet attacking Ukrainian Jews fleeing for their lives, and Israel for saving them: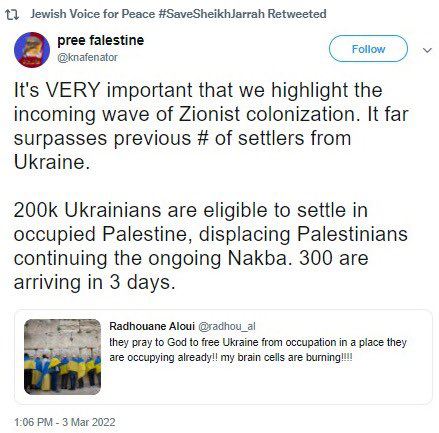 JVP deleted the tweet, but not before many screenshotted it for posterity.
And this post will serve as a permanent reminder that Jewish Voice for Peace are not just not Jewish and not for peace – they are anti both of those things. They believe the more dead Jews, the better.