No, Volodymyr Zelenskyy Did Not Hold Up a Swastika Shirt
A number of anti-Ukraine social media users have been disseminating a photo supposedly showing Volodymyr Zelenskyy, the President of Ukraine, holding up a shirt with a swastika.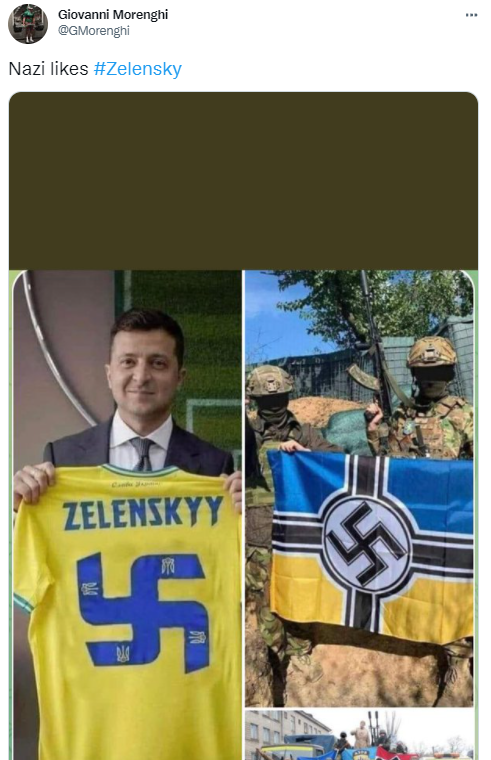 And there seems to be a trend. Rather than solely being pro-Russia troll accounts, many of these users are, not surprisingly, actual antisemites and/or rabid Israel haters.
Naturally, this includes the increasingly unhinged Ariyana Love:
Also naturally: it is a photoshopped image, the original being this one posted to Zelensky's official Instagram account back in June 2021:
Jew-haters: forging and faking their allegations against Jews for millennia.
I suspect most of them do not really have a problem with swastikas.