As Israelis Are Being Murdered, Paterson NJ Council Renames Street 'Palestine Way'
A few days ago, Hamas convened to discuss renaming a street in Gaza. Here are some of the scenes from the meeting: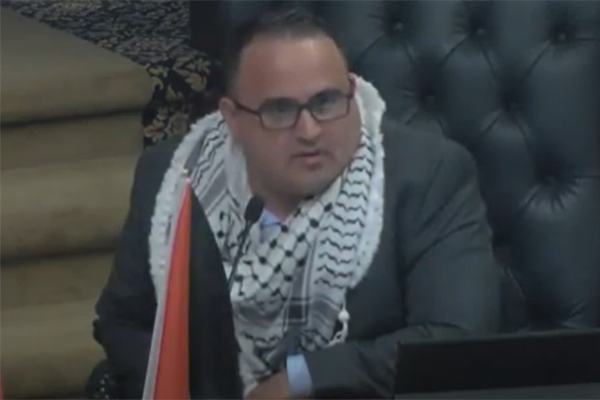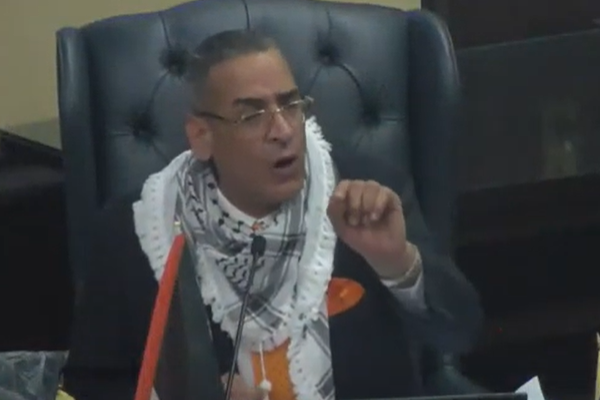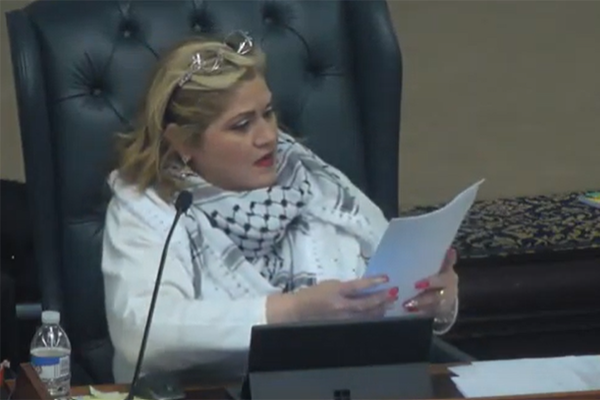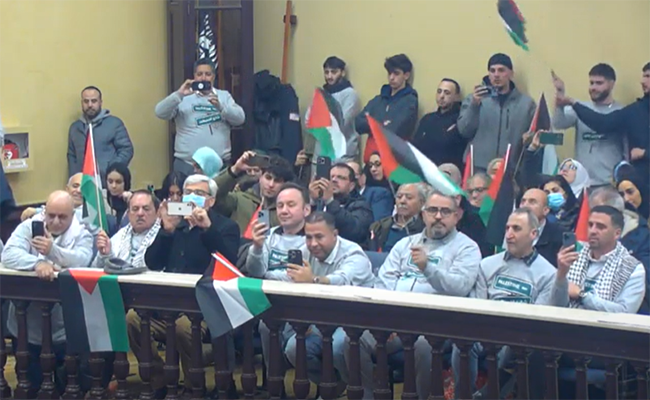 What I just told you is not entirely true. While there was a meeting to rename a street, Hamas did not participate, nor was it in Gaza. It was a council meeting in Paterson, in which they voted 8 in favor, 1 absent to approve renaming a portion of Main Street 'Palestine Way.'
Paterson seems to have a large palestinian Arab community
who seem to be rabidly anti-Israel, so the fact this happened does not entirely surprise me.
But what really disturbs me about this is not just that they renamed the street 'Palestine Way', but they did so at the very same time Israel is undergoing a spate of savage terrorist attacks at the hands of the council people's heroes. And if it wasn't already clear the council people support terrorism, their wearing of keffiyeh's – long associated with the PLO – provides quite the exclamation mark.
Update: But clearly Al Abdelaziz is not antisemitic. He once condemned his fellow councilman – the unfortunately named Michael Jackson – for using the phrase "Jew us down." But honoring those who are murdering Jews, the very week they are murdering Jews? Just anti-Zionist, no doubt.
Update: Reader L writes that the streets of Paterson were filled with people celebrating the attack of the twin towers on 9/11 handing out candies to the kids and dancing in the streets. She adds that all of the news sites have since removed the original coverage of the evening from their history.