Wannabe Actor & Model Saadah Masoud Assaults Man With Israeli Flag At Pro-Terror Rally
Last week, I posted about the upcoming anti-Israel rally in NYC, which made very clear its goals and support for terrorism in achieving them.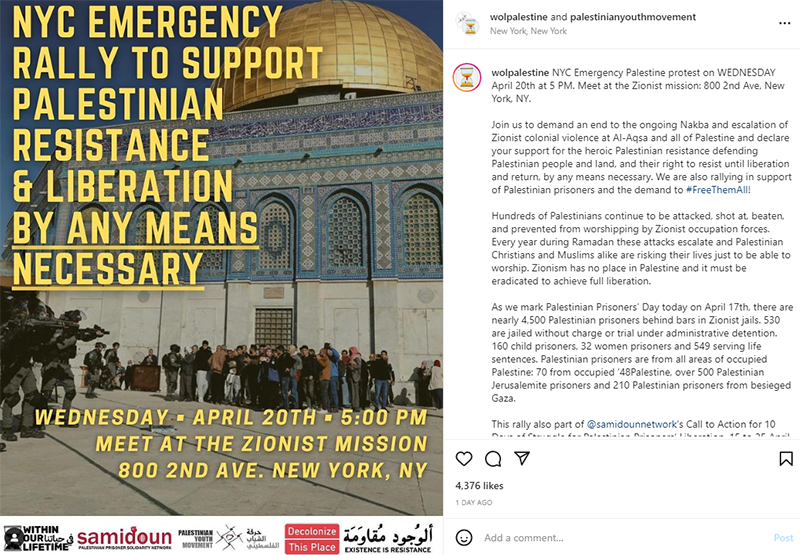 At the rally, around 100 demonstrators carried Palestinian flags and chanted things like "Globalize the intifada," "We don't want no two states, we want all of it," "Israel, go to hell," and "resistance is justified."
Naturally, such nice people at such a rally beat up an innocent man:
The perpetrator is a thug named Saadah Masoud, the victim Matt Green.
According to this Instagram account:
Matt was walking with an Israeli flag on his back, when Saadah Masoud allegedly made eye contact with Matt. He began following Matt and said "when we're somewhere more private i've got something for you". Matt kept walking. Then, Matt was attacked from behind. Matt was thrown down, punched and kicked in the face, and told "that's what you get for being a terrorist". Matt went to the ER and was treated for a mild concussion. At the time of this cowardly attack, Matt was recovering from a leg injury and was walking with crutches.
Here is Masoud filmed taking an Israeli flag, possibly after assaulting Matt:
And here he is in front of the Israeli flag being burned:
April 21, 2022
He has since deleted his Instagram account red_lion_kingg.
Not surprisingly, Masoud seems to have been involved in some violence at a similar rally from last year:
According to LinkedIn, he works as a bell attendant at Hotel 50 Bowery: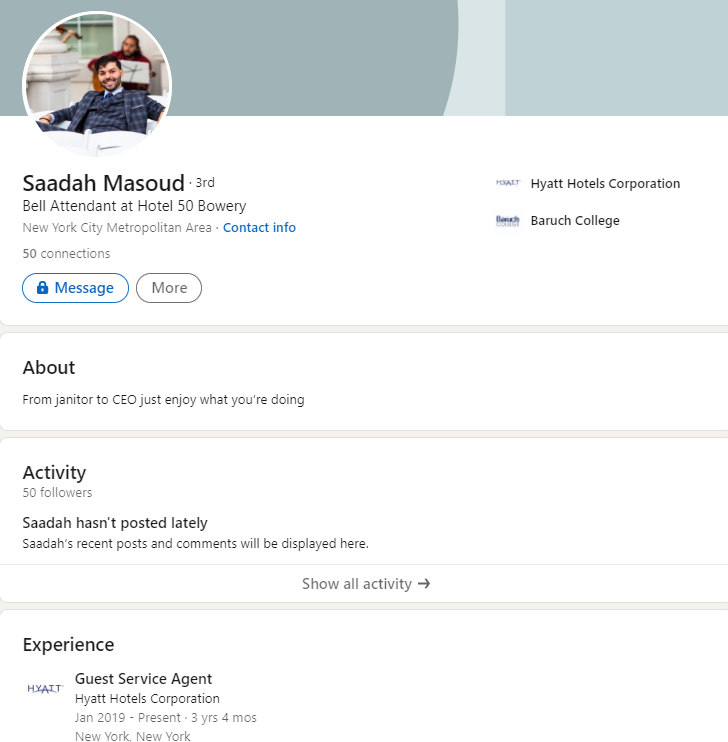 This website confirms it.
He is also an actor and model who lists "martial arts" as one of his skills:
Please spread the word about this violent waste of space, to make sure his employment prospects look about as likely as that of him getting his wish of "Palestine" taking over Israel.