Chilling Scenes from NYC Rally in Support of Palestinian Terrorism
I have already posted about last week's palestinian terror rally in New York City, which was never going to have the best of humanity on display, given its clear goals: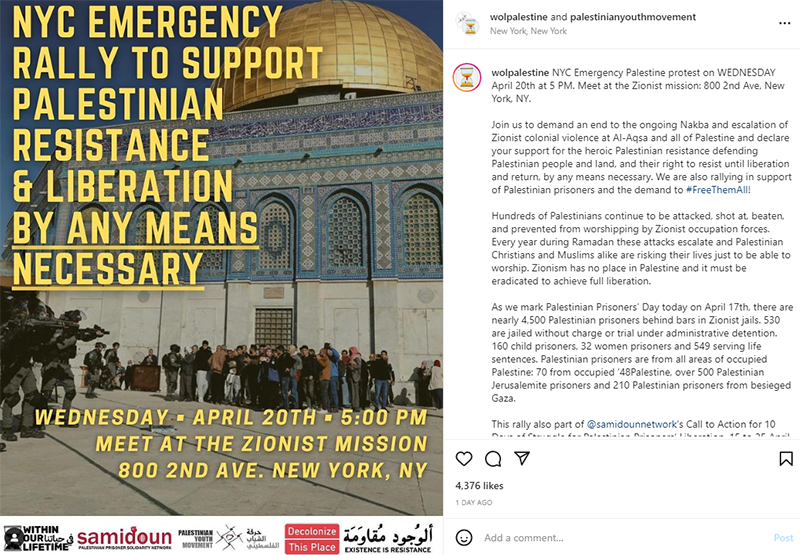 And we already saw how one participant – a wannabe actor & model by the name of Saadah Masoud – bashed up a passerby holding an Israeli flag.
Since my post exposing Masoud, I have gone through the entire one-hour plus footage of the rally in order to better show you just how depraved and evil these people are.
If these scenes do not send chills down your spine, you are likely also on the wrong side of history.