Rashida Tlaib Introduces Bill Lamenting Israel's Very Existence
Antisemitic congresswoman Rashida Tlaib has introduced a resolution recognizing the "Nakba", the day the palestinian Arabs mourn their failed attempt to destroy the nascent state of Israel. And not surprisingly, it was co-sponsored by the usual Israel-hating suspects:
Remember, this is not just some anti-Israel measure. This bill laments the very existence of the Jewish state of Israel. And while there is no way it will pass, remember the names of those who co-sponsored it, or vote in favor, or even abstain.
With people like Tlaib in congress, I fear the US is going to the dogs.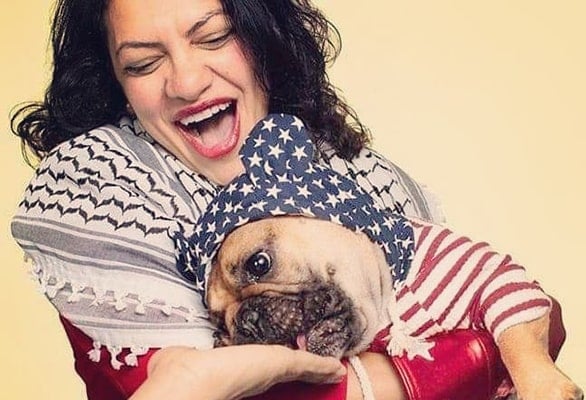 Update: You can see the draft resolution here, including comments by Josh Ruebner, Director of Government Relations at IMEU (Institute for Middle East Understanding), showing IMEU's involvement in drafting this resolution