Adelaide University's Student Representative Council Stands With Antisemitic Terror Supporter Habibah Jaghoori
Following Adelaide University's "wishy-washy" response to the genocidal, antisemitic rants of their student editor Habibah Jaghoori, their Student Representative Council has been clearer where they stand on the issue.
They just voted down the following motion put to them: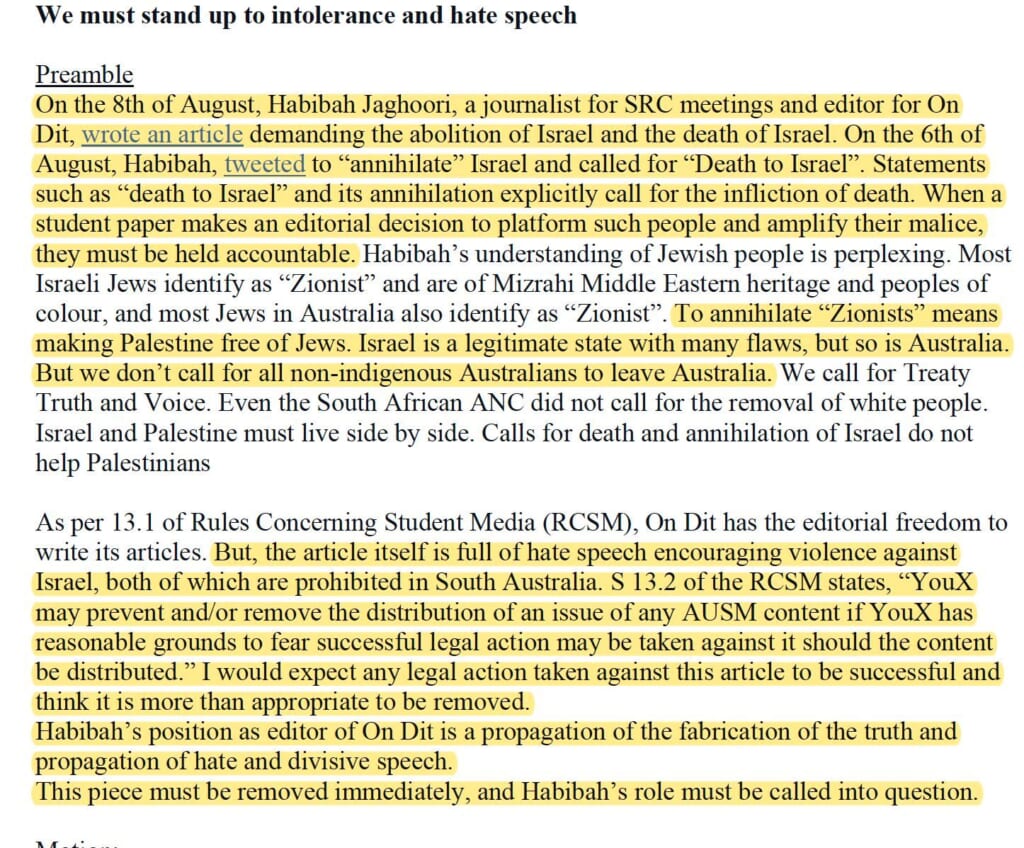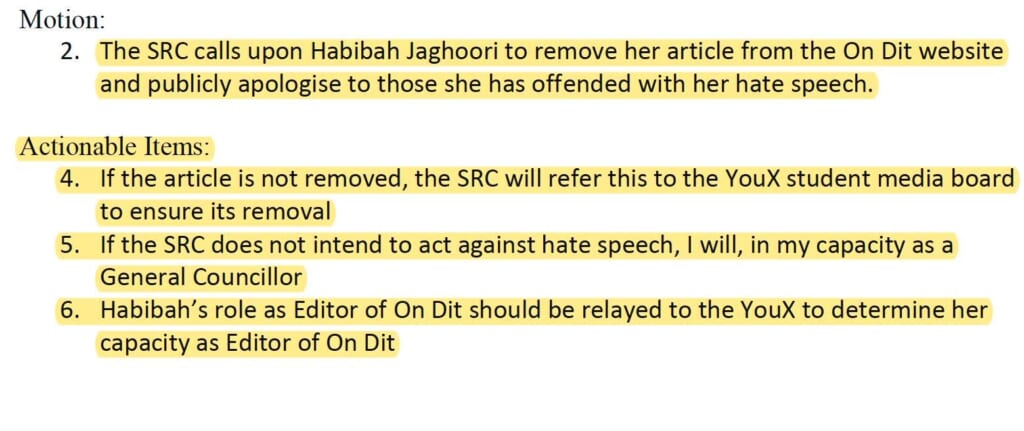 I personally am not a huge fan of the motion because it seems to suggest the Jews are non-indigenous to Israel, and that people were merely "offended" by her hate speech (as opposed to also fearful of their safety on campus). But leaving that aside, one would think having the article removed and Jaghoori apologize is not much to ask of her, and has her getting off rather lightly. Yet the council voted against even this, showing they condone this hate speech and antisemitism.
Update: Here is video of the SRC meeting. The motion is discussed around 15:15. It is an absolute disgrace.
Meanwhile, at least high- profile journalist Andrew Bolt has covered this story:
While I was not invited on to speak about it, I am proud to say I first brought it to Andrew's attention. His response?
That is astonishing. It is chilling that it can be done with so little protest.
I hope with this added media attention, pressure will be brought to bear on the University of Adelaide to act more decisively against this.
Meanwhile, a defiant Jaghoori continues to spread hate against proud Jews everywhere: