Shaquille O'Neal's Epic Response To Latest Kanye West Rant
Since having his Twitter account suspension lifted, Kanye West has resumed business as usual – business being peddling in antisemitism. This includes defending NBA player Kyrie Irving, who was suspended by the Brooklyn Nets after defending his decision to post a link to a antisemitic documentary:
Again with the Black Hebrew replacement theology espoused by Louis Farrakhan.
Not content with just that, West has also gone after those Black athletes who criticized Irving's antisemitism the past few days, including Shaquille O'Neal, suggesting he is being controlled by the Joooooooos: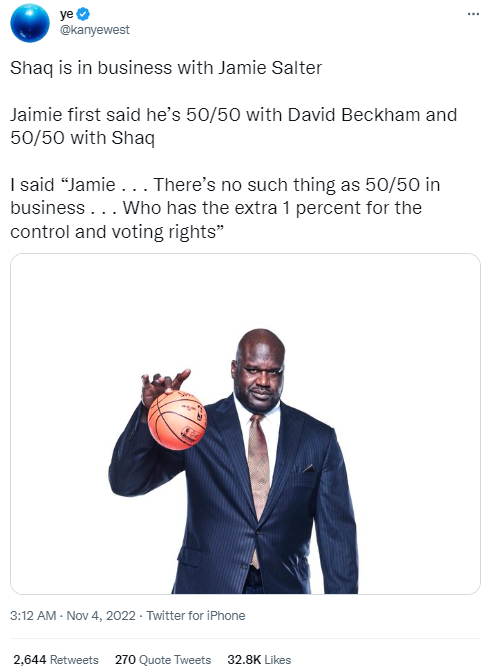 Shaq's response?
Now that's what I call a slam dunk.