Boycotters Ben and Jerry Sprung at Israeli Street Food Restaurant
Those darlings of the BDS-hole brigade – Ben Cohen and Jerry Greenfield of Ben and Jerry's infamy – have been spotted at TLV, an Israeli street food restaurant in Austin Texas.
And how do we know that is where they are eating? See the décor, as well as the "Plaza 9" in the background of the above photo? It is all consistent with this photo taken at TLV: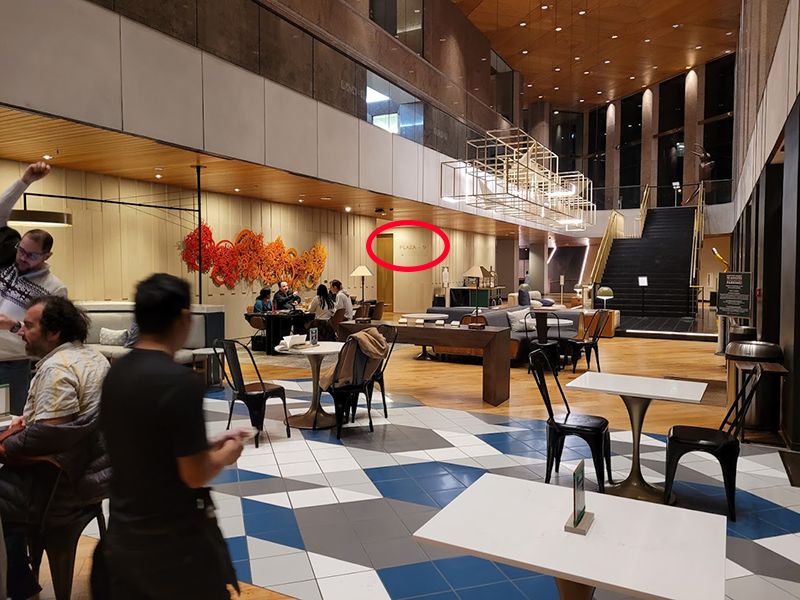 But in Ben and Jerry's defense, resistance is futile.
Just ask anti-Zionist-not-antisemite George Galloway, who was once spotted dining at an Israeli coffee shop:
Israeli-Arab former MK Haneen Zoabi, who complains Israel is an "apartheid" state…while enjoying Israeli restaurants:
Dutch anti-Zionist-not-antisemite Simon Vrouwe, who was also once spotted giving in to his stomach's urges at Israeli restaurant Maoz: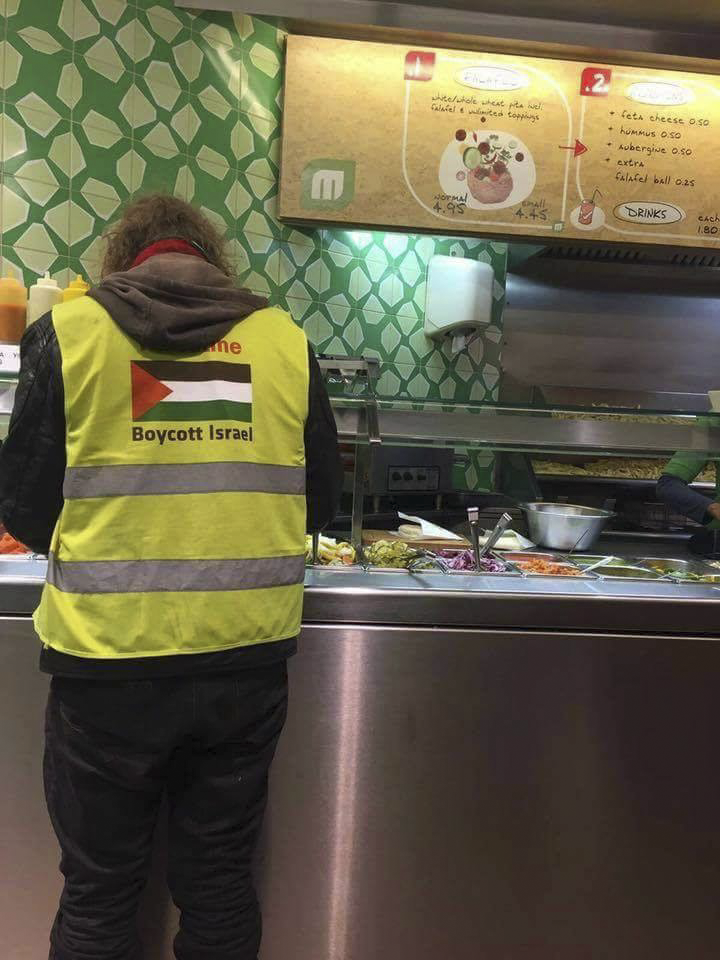 and Anti-Zionist-not-antisemite Zahra Billoo:
I'm with Ben Cohen on this: