Rashida Tlaib Unfurls Her Hypocrisy Again
Remember that time congresswoman Rashida Tlaib essentially accused Jews who oppose the boycott of Israel of dual loyalty?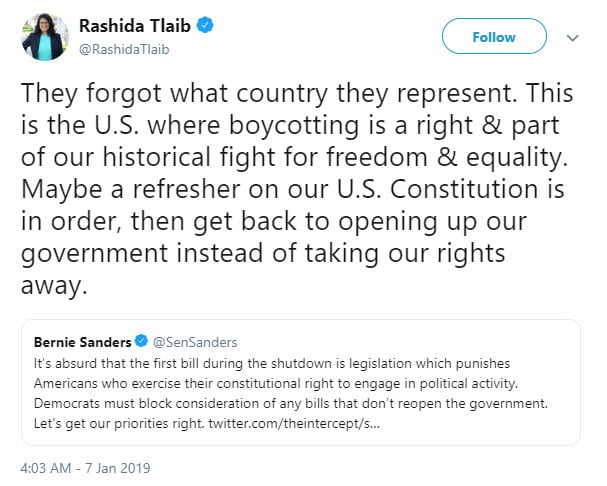 Why am I mentioning this now?
Hypocrite, much?
At least she has to walk past an Israeli flag every day.
Meanwhile, Israel might be banning the flying of "palestinian" flags – which represent the flag of those trying to destroy us – but anyone who would dare fly an Israeli flag in palestinian Arab controlled areas would likely find themselves lifeless on a flagpole.