Anti-Zionist-Not Antisemite of the Day: Matthew Rover (Thailand)
Meet Matthew Rover.
Rover seems to live up to his name, having "been to over 50 countries and worked in several other industries as well" – at least according to his LinkedIn profile in which he names himself a "Humanitarian Engineer." For now he is in Thailand, where he is building something called EveryBudi.org – A Unique Community Organization (and where he seems to have picked up a much younger wife).
Resembling John Larroquette from Night Court, Rover takes it upon himself to put Israel on trial. He seems to dedicate so much of his time on social media hating on Israel, it is a wonder he has time for anything else:
As usual, it does not take too long to work out where this hatred of the Jewish state comes from. Clue: not for some great love of palestinian Arabs.
His Jew-hatred manifests itself in posts such as this, which claims Bibi has a nefarious "Jewish agenda" to conquer the "gentile world" and establish a "Jewish New World Order":
those claiming we control everything: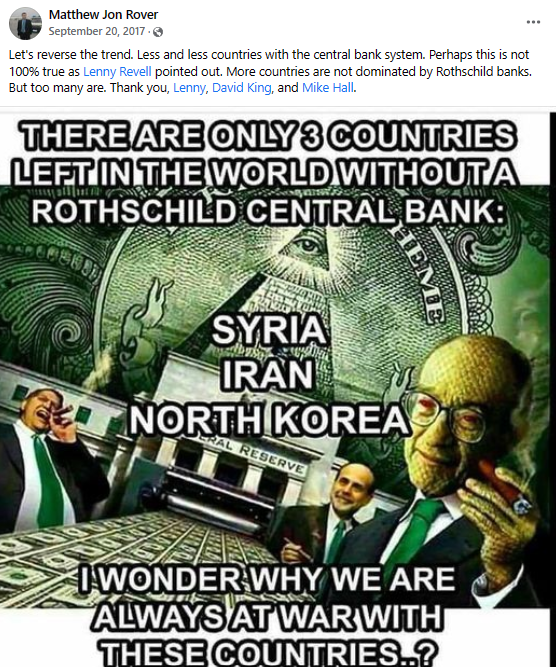 those comparing us to Nazis:
this, which although completely unreadable, cannot possibly say good things:
and those that just make it clear he has contempt for the Jewish people:
Just don't call him antisemitic, he will mock the entire concept:
Matthew, thanks for playing anti-Zionist-Not-Antisemite. Unfortunately