Anti-Zionist-Not Antisemite of the Day: Kamran Hussain (Catapult Recruitment, London)
Meet Kamran Hussain:
The Founder & Managing Director of Catapult Recruitment in the UK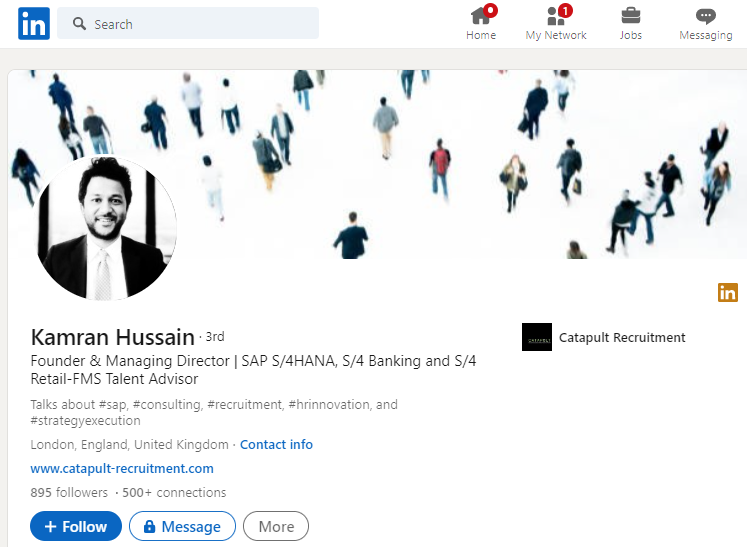 Kamran thought trolling one of my posts on Instagram was a good idea:
It wasn't.
I discovered his name, occupation, and hatred of Israel, the latter typified by this callous post blaming young victims of terror and their parents:
Just don't say he is antisemitic – he'll claim it is just a false accusation to suppress freedom of speech and legitimate criticism of Israel:
and a fake term:
Besides, some of his "best friends" are Jewish:
Alas, besides trolling, Kamran has a propensity towards letting down his guard and allowing the mask to slip. Like when he claims Jews collaborated with Hitler:
makes comparisons between Israel and Nazi Germany:
paints Jews as greedy people who love stealing land:
claims the Holocaust took away our humanity:
blames Jew hatred on Jews:
and makes extraneous comments showing his problem is with Jews:
You Kamran but you can't hide!
Thanks for playing anti-Zionist-Not-Antisemite. Unfortunately
Updates
20/4/23 9:55: It seems Kamran is behind the account of Maree Campbell, another antisemite I profiled on here.
20/4/23 15:08: Kamran continues to show what a Jew-hater he is.