Jew-Hater Kamran Hussain Behind 'Maree Campbell' Account
Back in January of this year, I featured Maree Campbell of London, UK as an "anti-Zionist-not-antisemite" of the day:
Last week, I featured Kamran Hussain of London, UK as "anti-Zionist-not-antisemite" of the day:
It turns out there is a connection between them, besides both being Jew haters. You see, they are one and the same person!
Israellycool reader and real-life lawyer Shoshana started connecting the dots after I informed her that "Maree" had tweeted about blocking her. Shoshana had not yet blocked "Maree", so she knew the person behind this account had other accounts. And she had blocked Kamran.
When I wrote my piece on Kamran, I was not aware he had another Twitter profile. Nor was I aware of "Maree Campbell"'s Twitter profile. And guess what? The cover photos and bios are almost identical: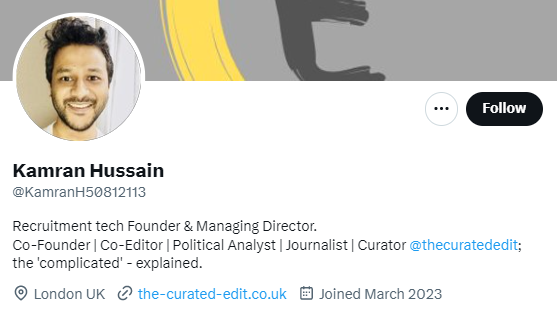 When confronted with this smoking gun, Kamran did what one would expect from an antisemitic, coward of a man pretending to be a blonde woman: he denied it. And his explanation is ridiculous to say the least: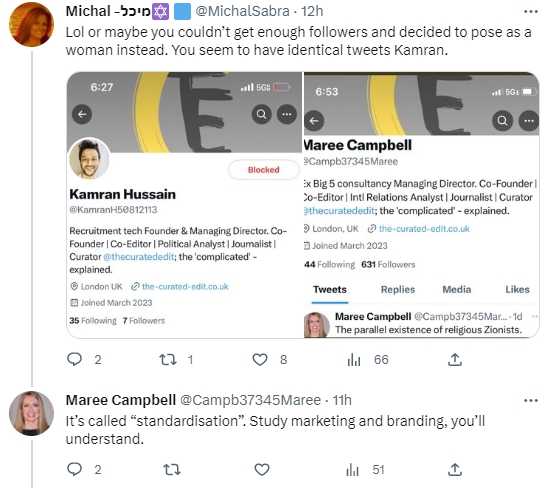 Alas, Kamran got real sloppy, tweeting out almost identical things from both accounts. For example:
And if that wasn't enough proof, Shoshana ascertained that Kamran and "Maree" have the same hands: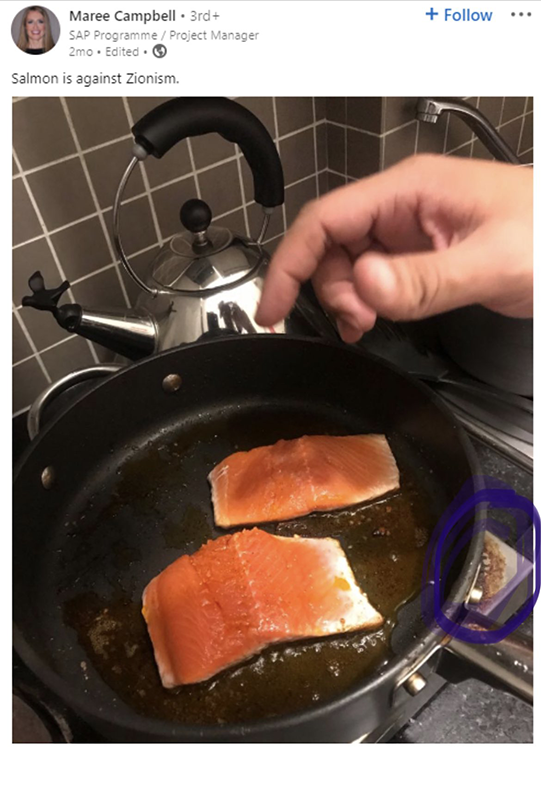 Kamran, your days pretending to be a woman are up, not to mention your days pretending to be just an "anti-Zionist." And I suspect your days in recruiting might also be numbered.
Updates
20/4/23 14:30: Believe it or not, he claims Maree is real and is his partner:
Oooops! Don't quit your day job inspector Gadget 🤣 🤭 pic.twitter.com/Rr7EApBatu

— HK (Fee/Fi/Fo/Fum) (@KH2891) April 20, 2023
I wonder if that woman knows he has co-opted her photo for one of his fake accounts.
20/4/23 20:40: Another similarity between Kamran and "Maree" – on LinkedIn, he posts with the exact same disclaimer as her account would.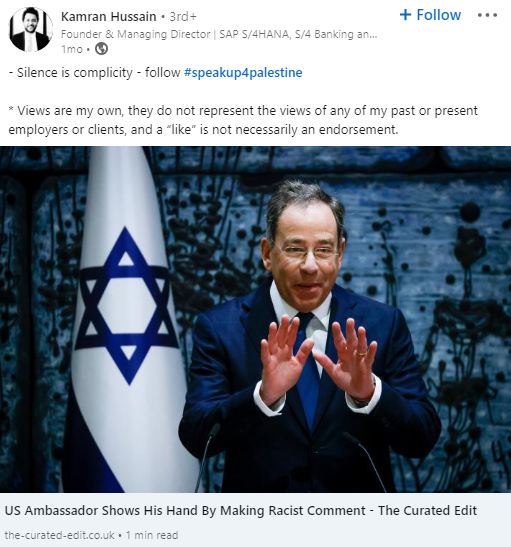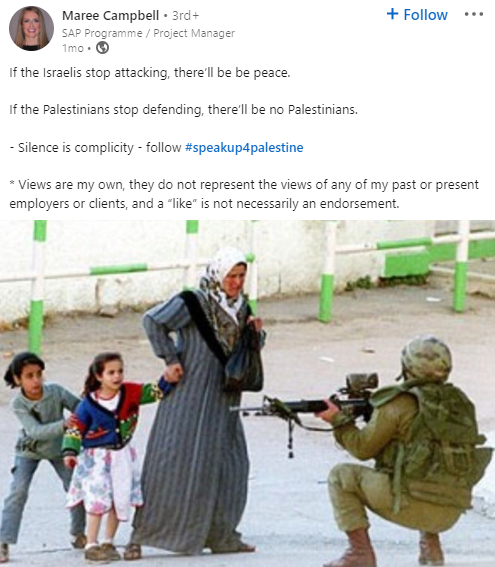 Then there's this: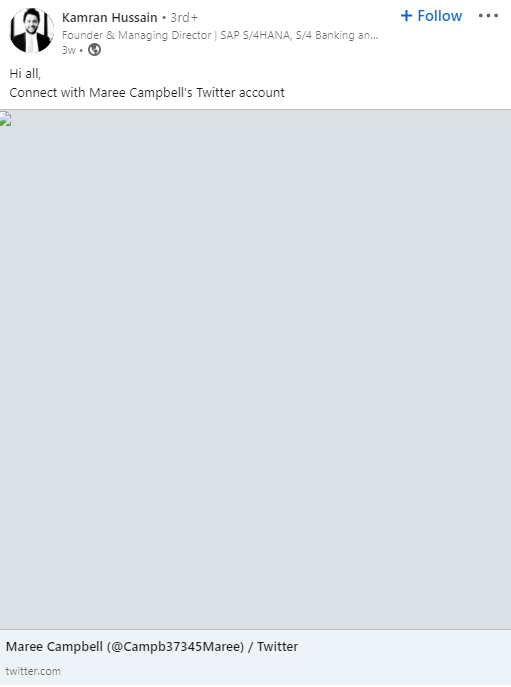 20/4/23 20:45: Shoshana with yet more proof they are the same person
April 20, 2023
Maree / Kamran was following me at 1:12 pm on Sunday yet at around 9 am on Sunday, Maree / Kamran claimed I had blocked " her". In reality, Kamran is Maree so Kamran took a screenshot of my block of KAMRAN's other account and posted it as Maree. What a dumb fuck. 🤣🤣🤣 pic.twitter.com/STMeZBiB4Y

— Shoshana II שושנה 🦁🌞 (@crayandrizzy) April 20, 2023
21/4/23 21:18: Game, set and match