Exposed! Jew-Hater Ariyana Love Working With a Jew
On her Telegram channel, vile Jew-hater Ariana Love has posted a collection of photos with leaders of her team at Stemtech, a network marketing company dealing with nutrition and wellness products company.
Jeff Weisberg is Jewish. And I don't just know this from his very (Ashkenazi) Jewish name:
Ariyana Love still hates Jews – especially Ashkenazi ones – as evidenced by her posts in the same Telegram channel, some of the recent ones including: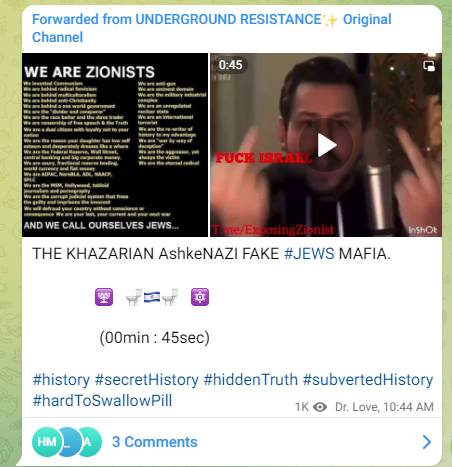 It seems when it benefits her, Love is willing to hide her disdain for us and even "touch" one of us:
I can almost see a smile on her face.
I will be contacting Jeff to inform him of his team members' vile antisemitism. I am willing to bet there won't be a smile on her face following that.