Jew-Hater Kamran Hussain Tries to Pass Off Murder Celebrating Palestinians As Jews
As his Maree Campbell alter ego, Jew-hater Kamran Hussain last night posted these photos that he claimed showed "Israeli Jews celebrating the death of a disabled Palestinian shot dead by Israeli forces."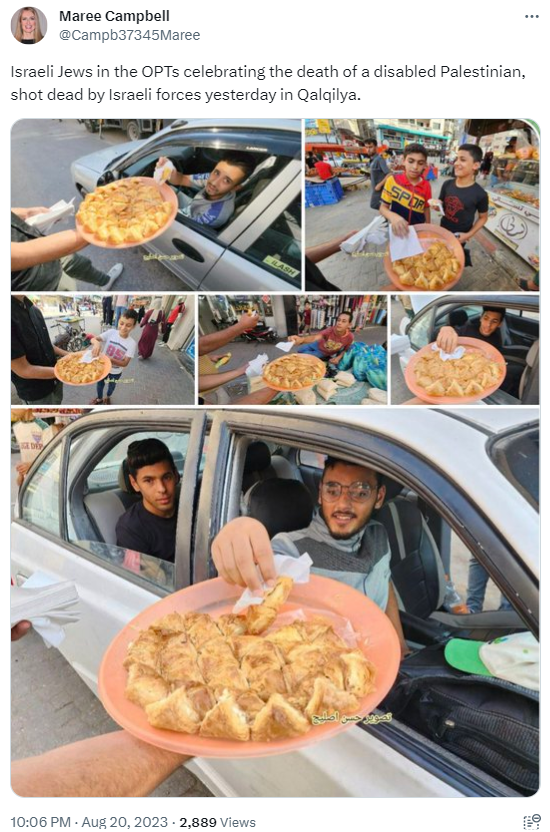 Given this is coming from someone so far from the truth they post under a fake account while impersonating a woman, you already know it is not showing what he claims. Plus Israelis are not known for celebrating the deaths of palestinian Arabs, let alone handing out sweets to do so.
Palestinian Arabs on the other hand regularly do so after innocent Jews are murdered, so it is no surprise to see this is the case here as well; Hussain has maliciously taken a photo showing palestinian Arabs engaged in this favorite pastime of theirs and tried to pass it off as the exact opposite scenario; in other words, he is turning the victims into the perpetrators.
Here is Shehab News, a palestinian Arab source, as proof:
Anyone who deliberately invents and spreads these lies is clearly a vile Jew-hater, but also those who eagerly accept them without question seem to have a real problem with Jews.