Anti-Zionist-Not-Antisemite of the Day: Robert Mine (Owner of Gigagrafix Design Studio)
Meet Robert Mine.
The owner of Gigagrafix, a design and branding agency that create 3d visuals for concerts (among other things), Robert's Twitter bio reads:
The line separating good and evil passes not through states, nor between classes, nor between political parties either — but right through every human heart.
And here is Robert's heart on display:
I'm no statistics expert, but I would fathom a guess that her chances of getting a good job are now pretty low https://t.co/ooO3i2KTtJ

— (((David Lange))) (@Israellycool) November 10, 2023
Robert feels the need to announce he will gladly hire a person ripping down the posters of men, women and children captured by Hamas, a bloodthirsty terror organization.
Not only that, he calls these posters "Nazi propaganda", effectively comparing us to the Nazis: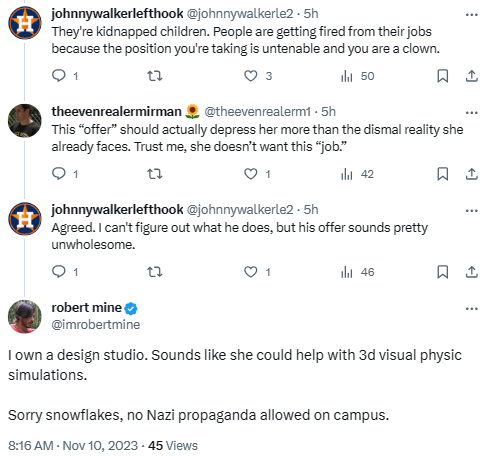 Of course, he's not antisemitic, even though he also retweets infamous Jew-haters like Syrian/Partisan girl: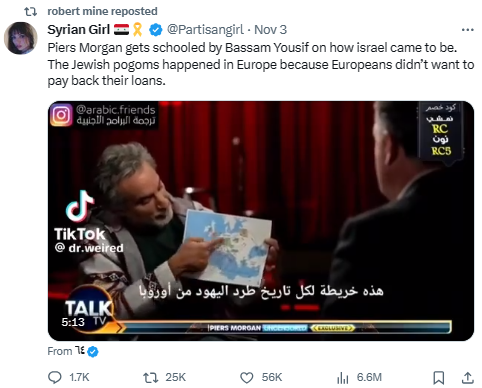 trivializes the real fear of Jews of the violent, antisemitic protests we are seeing:
blames antisemitism on "Zionists":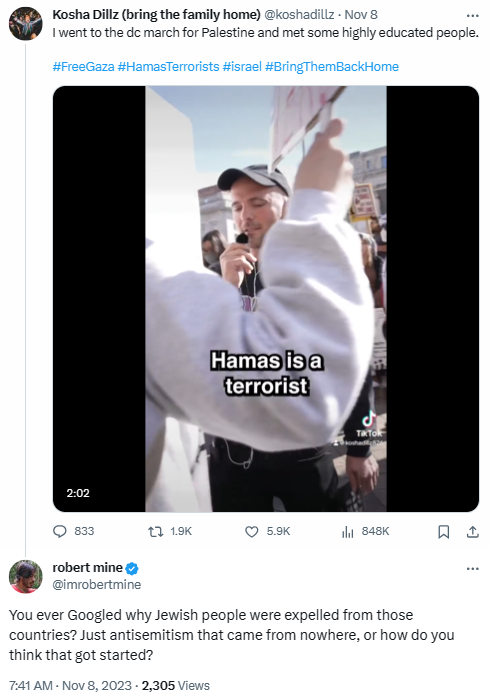 and distorts Jewish belief:
Robert, thanks for playing anti-Zionist-not-antisemite. Unfortunately,