Shehab ElRefai (Los Angeles) Proud of Ripping Down Posters of Kidnapped Israelis
We have seen way too many low-lives tearing down posters of kidnapped Israeli men, women and children.
Most do not wish themselves to be identified.
Then there's Shehab ElRefai.
Los Angeles – last night, just blocks away from the LA Holocaust Museum, a man was filmed removing posters of
kidnapped Israelis.

When asked why he was destroying them, he answered it was perpetuating the victimization of Israelis. pic.twitter.com/7PKeEAgBiz

— StopAntisemitism (@StopAntisemites) November 6, 2023
Elrefai is so proud of his actions, he agreed to appear on Piers Morgan, where he laughed as he answered the questions aimed at him about his despicable actions:
And he's just as unrepentant online:
Did I mention ElRefai's byline on LinkedIn is "Leading By Example"?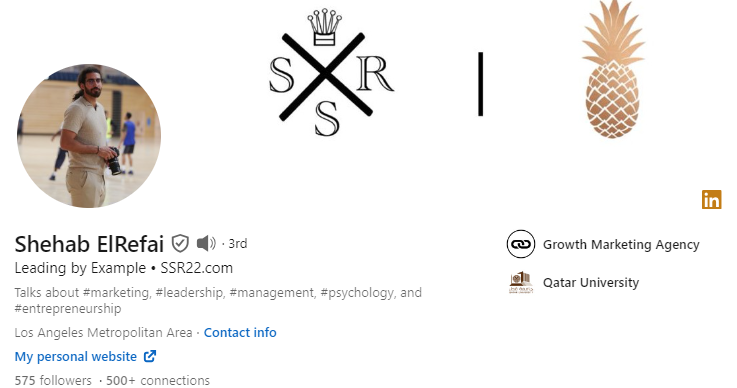 He's doing it all wrong.

ElRefai is the CEO & Founder of Growth Marketing Agency. I suspect it is going to experience the exact opposite of growth from now on.