Richard Silverstein Admits His Side is "Crawling With" Antisemites
DouchebloggerTM Richard Silverstein, who is busier than ever blogging, tweeting, and barking against the Jewish state, has discovered admitted that many of his allies hate Jews:
Pamela Hardyment, is a Jew-hater I exposed all the way back in 2015. She is as vile as they come:
But she is no viler than other antisemites that Silverstein has actually colluded with. Like the detestable Kristina Doyle: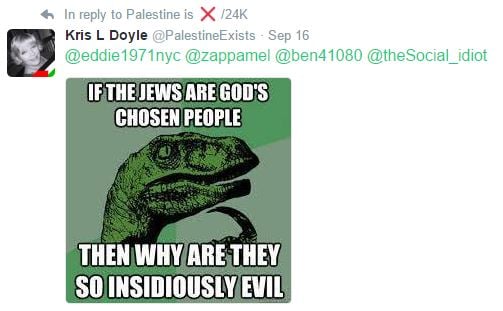 Or amplified, like the vile Ariyana Love:
It is just that Hardyment is an antisemite who insulted Silverstein. And that is an indictable offense to the narcissist.
But if Silverstein wants to recognize the antisemitism of he to whom he is closest, he needs to look straight in to the mirror.
If he can.