Home
Tags
Ayatollah Ali Khamenei
Tag: Ayatollah Ali Khamenei
Do you want to tell him or should I?
Israel's Foreign Ministry with a trolling master class.
Israel's response (from the Israeli embassy in the US) was swift and devastating...even mean, in a girly kind of way.
How many times and how many ways does Khamenei need to threaten the US and Israel before President Obama and 41 Democratic Senators begin to take him seriously?
Iran's Supreme Leader demands that sanctions be lifted rather than suspended
Ayatollah Ali Khamenei has written and published a book describing his plan to eradicate Israel; Kerry still clueless
Scenes from today in Tehran
How many times must The Supreme Leader and his followers call for the destruction of the US and Israel before we believe they mean it?
If Obama won't let Netanyahu's comment go, it's really worth asking why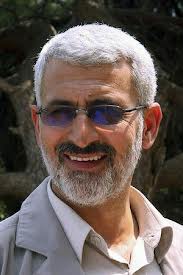 Iran's Supreme Leader has once again made clear his intentions regarding Israel
Iranian Supreme Leader Ayatollah Ali Khamenei said yesterday that the Iranian Revolutionary Guards are ready to provide a military escort to any other ships trying to break Israel's "blockade" of Gaza.