Yesterday, the IDF announced it had sent an aid mission to earthquake-stricken Albania. The Albanian embassy in Israel had one job.
I am coming off a day-long fast, so I really appreciated this laugh.
The flotillards have announced that the Dignité/Karama ship is on its way to Gaza
Free Gaza has announced that one of the boats of its flotilla has left Greece, and is on its way to Gaza.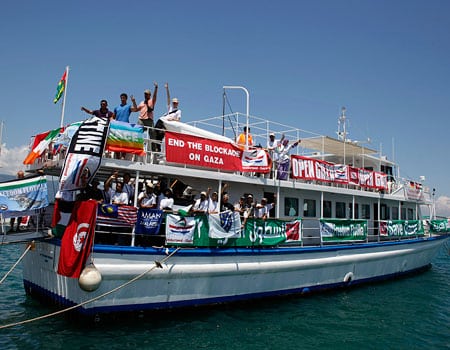 I've heard of having the runs at sea, but this is ridiculous.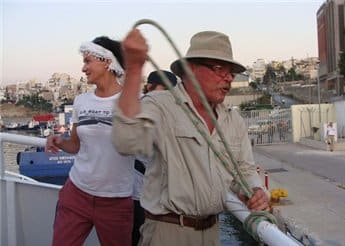 The captain of the Audacity of Hope, who was arrested for trying to illegally depart Greece for Gaza, now has a name and a jail cell. But apparently no food, water or toilet.
Today, Greek authorities arrested the 60-year-old captain of the "Audacity of Hope" ship after he defied a Greek ban on boats sailing to Gaza.
A prehistoric find in Greece. And I'm not talking about Mikis Theodorakis. Researchers in northern Greece have uncovered two massive tusks of a prehistoric mastodon...
Frequent anti-Israel commenters on this site constantly argue that I accuse those critical of Israel of being anti-Semitic (for an example of this, see...