False Flag Operation
Yesterday, the IDF announced it had sent an aid mission to earthquake-stricken Albania. The Albanian embassy in Israel had one job (hat tip: Reddit).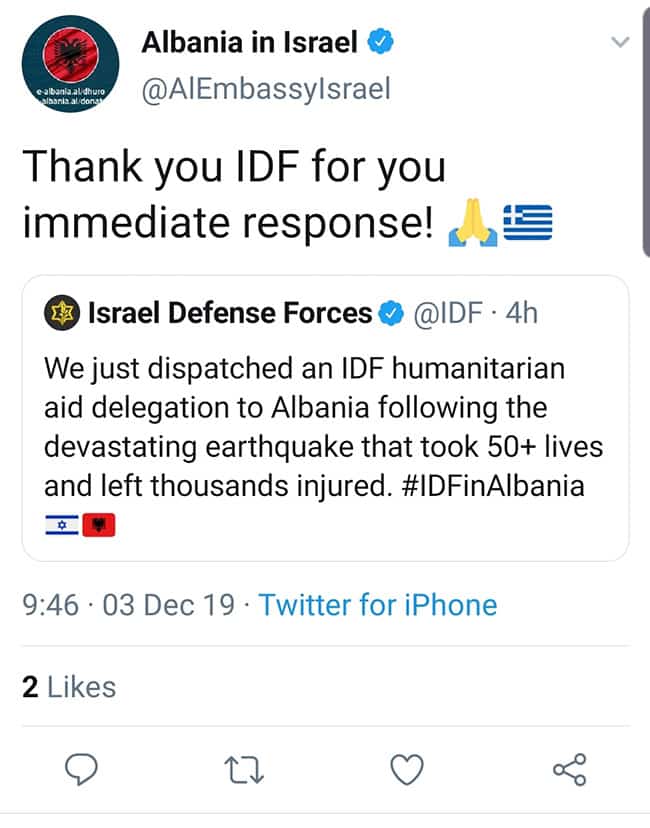 Look, I get that Greece is Albania's largest foreign investor and main trading partner. But we did make it easier by actually including the Israeli flag in the very tweet retweeted by the Albanians.
Plus with Hanukkah approaching, this was not the best time for this particular blunder.
Update: They had since deleted the tweet, replacing it with a flag-appropriate one.
But in all seriousness, I am very proud that Israel is always first to offer assistance, and am glad we can help in any way.