Hollywood actor Jon Voight has already done enough to prove just how much he loves Israel. But a few weeks ago, he did a bit more.
From an ostensibly unlikely source
Republican candidates Mitt Romney and Newt Gingrich tell it like it is
Republican contender Newt Gingrich and The Office's Dwight Schrute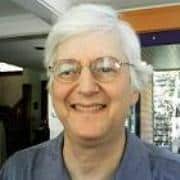 This has been another post by Evil Henchman Brian of London. I'm told that if I keep posting for another month I'll be promoted to Sleazy Sidekick!
Extra extra, read all about it! Saeb Erekat actually said something (almost) true
In the wake of Newt Gingrich's comments about the invented peopleness of the so-called palestinians, they are predictably seething
Ok, I'm maybe trying a little hard with the title, but this is pretty big