It is a photo that has been doing the rounds on anti-Israel blogs and social media for a while now (at least three years).
A photo of what looks like an IDF soldier grabbing on to the hair or headscarf of a palestinian woman. Or as Trending Central puts it:
Initially, as you can see, the picture portrays an Israeli soldier holding onto a Palestinian woman, presumably because he's simply an aggressive, occupying bastard. Purportedly, he is even holding onto her hair, even worse of a crime given her submission choice over wearing a headscarf. This guy must really hate Muslims, huh!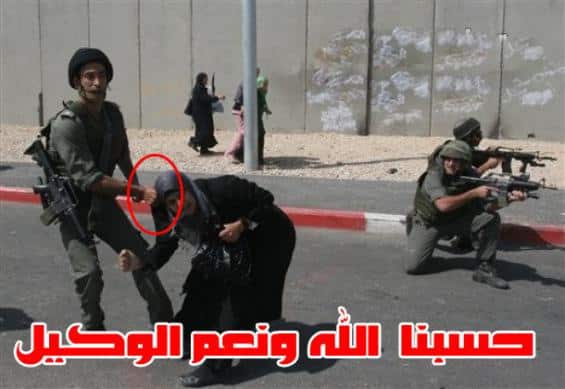 Well, not really. For a start, a closer look reveals the soldier is holding on to her jacket.
But here's the kicker (or should that be thrower).
Yep, that's the same woman hurling a rock at IDF soldiers or civilians. And she seems to be smiling while doing it.
A photo may speak a thousand words, but it is up to all of us to make sure those words aren't lies.
Which is invariably the case when confronted with photos from the anti-Israel side.
Hat tip: Trending Central
Update: Definitely reminiscent of the iconic photo of the palestinian boy who wet his pants when apprehended by border police years ago.
Just with less pee.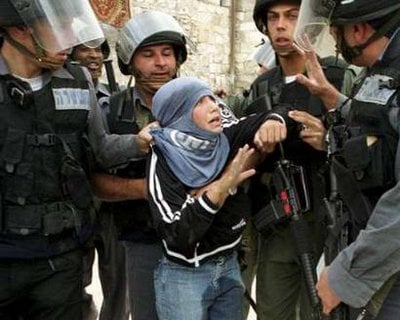 Please help ensure Israellycool can keep going,
by donating one time or monthly