The following two tabs change content below.
Having been brainwashed at a young age, Jono moved to Occupied Palestine 20+ years ago from Australia. After 15 years selling insipid Jew technology to immoral, BDS snubbing foreigners he decided the ultimate evil would be to sell the cancerous Zionist Regime as a product itself. He now works selling luxury private tours of the heinous Zionazi hellhole to infidel supporters of Apartheid, colonialism and Western Imperialism.
Latest posts by Jono Rose (see all)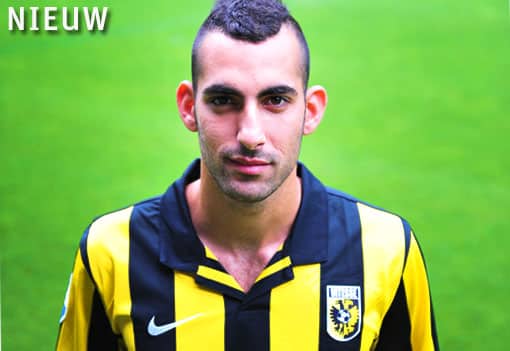 Israeli footballer Dan Mori plays for Dutch Eredivisie (the Dutch "Premier League") club Vitesse Arnhem, currently residing in second position on the table. Vitesse is in the United Arab Emirates right now for the winter break and training for the second half of the season. But Dan Mori has been left behind because he is Israeli.
Spokeswoman for the Arnhem club Esther Bal told Radio 1 the club had been given a guarantee Mori could join the team, but the day before they were due to go to Abu Dhabi, that guarantee was withdrawn.

Asked why the club did not make a statement and cancel the trip, Bal said this was not an option because it would disturb the club's preparations for the second half of the season.
So there you have it. So much for standing up to injustice. It would be inconvenient.