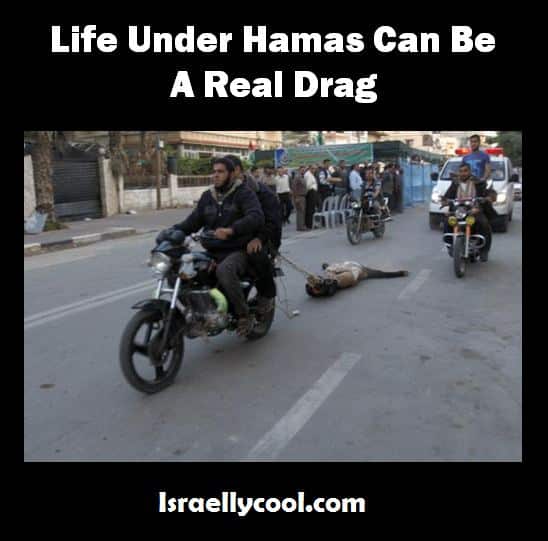 Yesterday, we vaporized three Hamasholes, including two senior ones who were behind the 2006 kidnapping of soldier Gild Shalit. And naturally, the world media was all over it.
What they have not been all over – or even mentioning – is the killing of three other Gazans the very same day.
That's where we come in.
Hamas has executed three alleged collaborators with Israel and arrested seven others, a Hamas-affiliated website said Thursday.

Al-Majd news site quoted a security source in Gaza who said that three collaborators were killed after "revolutionary procedures" were completed against them.

The site added that zero tolerance would be shown to those collaborating with Israel.

It is believed the executions and arrests took place following the assassination of three senior Hamas military commanders at dawn on Tuesday.

On July 13, an alleged collaborator with Israel was killed by gunmen in broad daylight on the streets of Rafah.
No doubt to be added the Gaza Health Ministry list of palestinians killed by Israel.
Please help ensure Israellycool can keep going,
by donating one time or monthly