I've Got Mr Sa Tan On The Line, He Wants To Order A Space Heater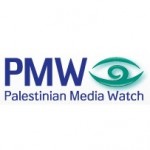 And a good supply of fuel oil, it's getting a bit chilly in the underworld!
Foreign Office Minister condemns Grand Mufti's inflammatory words.

Minister for the Middle East Alistair Burt has condemned the inflammatory words of the Grand Mufti of Jerusalem saying that the UK is against any comments that could stir up hatred and prejudice.

Speaking today the Foreign Office Minister said:

"I condemn the inflammatory words used by the Grand Mufti of Jerusalem and others at a recent event marking the 47th anniversary of the Fatah movement.  To refer to the Jewish people in such a way and to talk of killing Jews is anti-semitism, pure and simple.  The UK is against any comments that could stir up hatred and prejudice in a region that needs a culture of peace and mutual respect.  Jerusalem is a city sacred to three religions and all religious leaders should be working for dignity and justice for people of all faiths."
This follows Palestine Media Watch's stunning work which has now been picked up by the Prime Minister of Israel:
Mufti denies applying Hadith about Muslims killing Jews to today's conflict

PMW report shows that Mufti did apply call to kill Jews to current conflict

Following PMW report, PM Netanyahu calls for criminal investigation of PA Mufti
Amazing work by PMW: Kol ha kavod!