A Taste of "Concentration Camp" Gaza: Expotech 2012
Inspired by the Gaza mall photos, I will endeavor to feature various facilities from Gaza, with the aim of providing readers with a glimpse into the real Gaza, which is anything but a concentration camp as some claim.
My point is not that there is no hardship in Gaza, but rather that the situation is a far cry from what is being presented by the palestinians, their supporters and the mainstream media.
Introducing Expotech Technology Week 2012 – Gaza.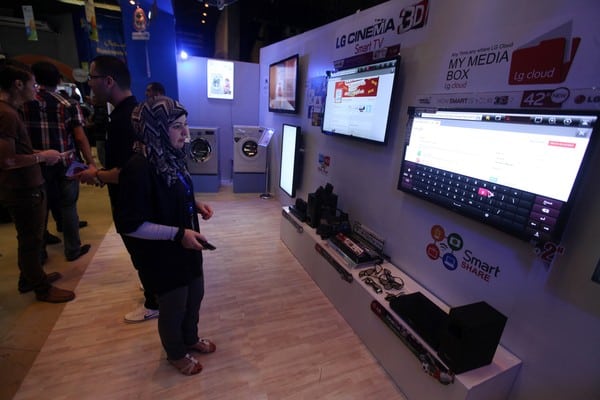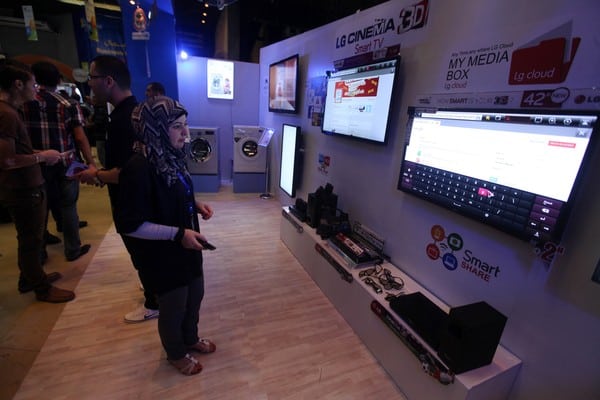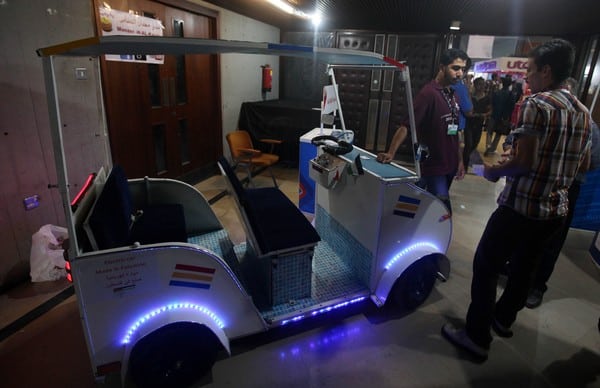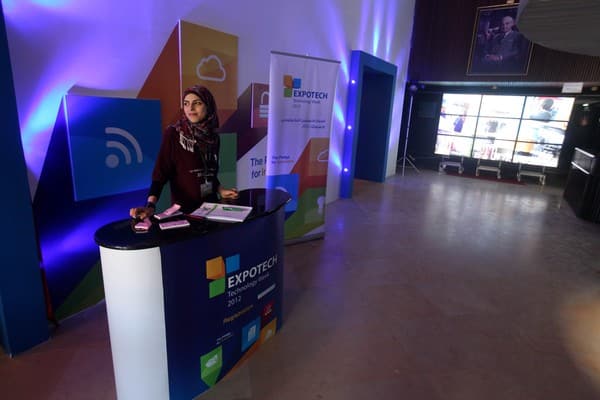 More photos here.
According to the Expotech 2012 website:
Envisioning a Palestinian nation that nurtures innovation and contributes to world knowledge, PITA, in consultation with all players in the ICT ecosystem, has established its three-year strategy for the development of the private ICT sector with the purpose of leading it towards an innovation-based economy. The ultimate target is to place Palestine on the global ICT map!

In its 9th year, EXPOTECH Technology Week will be a major milestone for each and every pillar that formulates the strategy's different directions. Each pillar represents an expeditious vehicle that will help accelerate the growth of the industry significantly.

EXPOTECH will be the platform where all those pillars assemble in a major celebration of Palestine's technological novelty
A minimum of "24 international and local renowned speakers" were planned to participate in the event.
More videos here.