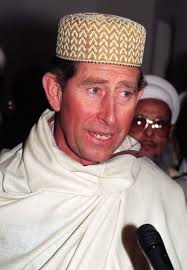 Just curious or good planning?
Britain's Prince Charles is four months away from becoming a grandfather but that isn't stopping him from trying out something new. The Prince of Wales is reportedly taking Arabic lessons.

Media outlets in the UK and around the world reported that Charles, who is very interested in the Middle East, was asked by a Qatari minister whether he speaks any Arabic during a visit in Doha.

"I tried to learn it once but I gave up. It goes in one ear and out the other," he answered.
I'll resist the obvious punchline.