"Peace Activist" Does Not Regret Assaulting Pro-Israel Woman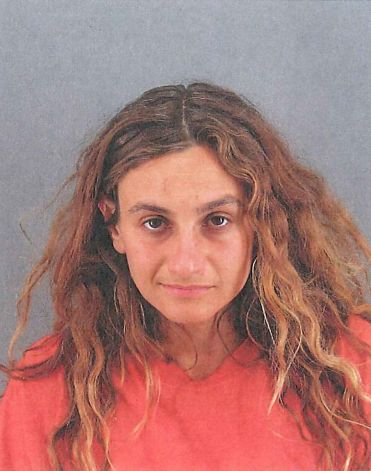 Remember Gabrille Silverman, the "peace" activist who assaulted a pro-Israel woman for the horrendous crime of chalking "The Jewish people/nation of Israel lives"?
Well, I've found her Facebook page, from which I found this note of hers, explaining her violent actions:
Ok, so here's what's going on in the video. We created a space at the plaza to chalk the names of our dead friends and imprisoned comrades and these zionist pieces of shit chalk "am yisrael chai" over it. This is exactly the settler colonialist mindset that we are fighting against, putting their right wing bullshit over the space for our dead friends. "am yisrael chai" means "the people of Israel live", which seems mellow enough but its the main slogan of the right wing. My only regret is calling her a whore. That was inappropriate and I'm sorry. Solidarity with whores everywhere!
Notice how she admits the chalked slogan "seems mellow enough" (which it is), but she found it offensive because it is associated with the "right wing."
Notice also how she does not regret physically assaulting the woman, but only calling her a "whore."
I would assume this could be relevant information if a battery charge is filed.