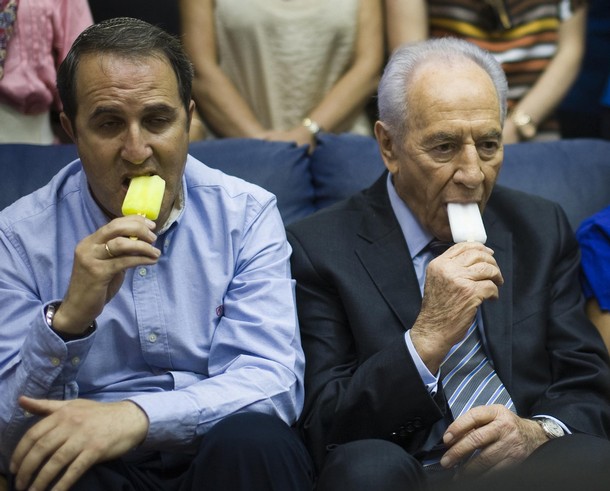 Ma'an News reports:
Israel and Turkey have "a thousand reasons" to be on friendly terms again following an air-clearing apology over the deaths of nine Turks in a 2010 raid on a Gaza-bound flotilla, Israeli President Shimon Peres said on Turkish television Sunday.

"I can think of a thousand reasons why Turkey and Israel should be friends; I cannot find one reason why they shouldn't be friends," Peres said in an interview with CNN Turk.
That's our Shimon, always the optimist.
Please help ensure Israellycool can keep going,
by donating one time or monthly