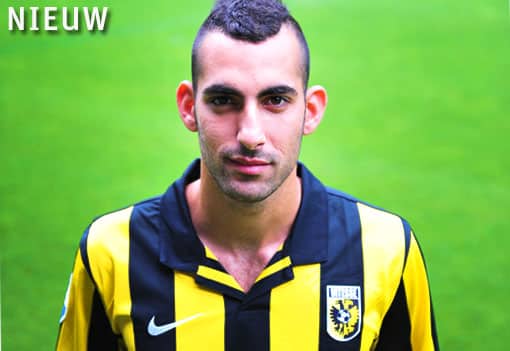 I posted about the Dutch soccer team Vitesse Arnhem last week displaying a disgraceful lack of moral courage by proceeding with their tour of Abu Dhabi despite their Israeli player Dan Mori not being granted a visa on the basis that he was a Jew Israeli. Their latest explanation for the fiasco is in my humble opinion even more offensive!
"In retrospect, different organizations have said there were options to make it possible to travel to the UAE with Mori, who is Israeli. The complexity around organizing travel to countries with specific entry procedures in a short space of time meant not all the options were utilized."
So basically they lied about him not being granted a Visa and in fact they didn't even MAKE AN EFFORT to include him, and just decided to push ahead with the tour. In other words, "yes, we're going to a country that has a policy that is SOMEWHAT distasteful (to some) about granting entry to people because they are Jews on the basis of their nationality, and we know that if we really tried hard enough there would be a chance that we could shame them into making an exception, but that would be too time consuming and complicated so lets just leave the guy here."
I would just like to state that this is a CLASSIC example on why staging the 2022 World Cup in Qatar – another Gulf State that has a history dissing Israeli sportsman in International sporting events in the past – is an utter disgrace. I created a page on Facebook to protest just this and I invite you to join and to invite others to join.
Please help ensure Israellycool can keep going,
by donating one time or monthly