Israel, The Choice Of Ridiculously Good-Looking People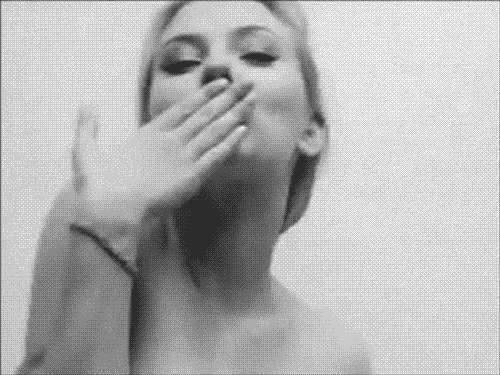 Actress Scarlett Johansson continues to show the same kick-ass qualities we see from her on screen, this time calling out the BDSHoles for what they are.
The actress was criticized for partnering with the soft drink brand, but not because she was peddling carbonated and caloric beverages, since SodaStream is seen as a healthy alternative to the sugary sodas in the marketplace. The company has been criticized for operating a manufacturing plant in an Israeli settlement in the West Bank.

"[I'm being called] the new face of apartheid. There's a lot of anti-Semitism out there," she commented.
In other (aesthetically) pleasing news for Israel supporters..
France's former first lady Carla Bruni declared herself "crazy about Israel" and talked about Jewish family ties in an interview published by an Israeli daily on Friday.

Ahead of a May 25 concert in Tel Aviv, the singer, guitarist and former model told the Hebrew-language Yediot Aharonot that she hoped to bring both her husband, former president Nicolas Sarkozy, and her son Aurelien with her.

Italian-born Bruni, 46, told the newspaper that her father was Jewish and that while Sarkozy had a Jewish grandfather he also has a Jewish grandson, Solal, through his son Jean's 2008 marriage to Jewish heiress Jessica Sebaoun.

"Jean married Jessica, who is Jewish and is the only observant one in her family," she said.

Aurelien was born in 2001 from her relationship with philosopher Raphael Enthoven, and both circumcised and baptized, she added.

"His father is Jewish and I give him the gift of both heritages," she told Yediot Aharonot.

Bruni said that she had visited Israel twice before; once as a model and once with her husband on a state visit.

"I'm crazy about Israel," she said. "It's full of life."

"Maybe if my husband comes we'll stay for a couple of days more. I want to bring my son to Israel for him to get to know it."
It looks like both Scarlett and Carla got the memo.
It's enough to make BDSHoles ugly with rage.