Mavi Marmara "Peace Activist" Killed After Joining ISIS In Syria
Remember the 2010 Mavi Marmara incident, where Israeli commandos boarded an "aid" ship headed to Gaza and killed 9 passengers after they attacked the commandos with live fire and light weaponry, including knives and clubs? It turned out the ship contained no humanitarian aid at all.
Nevertheless, realpolitik (and a lack of backbone) led to us caving in to Turkish demands to issue a formal apology and we agreed to pay compensation.
Then earlier this year, Turkish police raided offices of the IHH, the so-called "aid" organization behind the Mavi Marmara, due to an alleged al Qaeda connection.
This is all a preamble to the latest not-at-all-surprising news that one of the Mavi Marmara passengers was just killed in Syria. With ISIS.
A member of the IHH, designated a terrorist organization by Israel, was killed during US airstrikes in Syria on Tuesday according to Turkish reports, after having made the leap from attacking Shayetet 13 elite commandos on the Marmara flotilla in 2010, to serving the will of Islamic State (ISIS) militants accused of committing atrocities during a swift military advance across the Middle East.

Ya'akov Bolinet Alniak, a well-known figure within the IHH, even wrote a book about the violent incident aboard the Marmara that was boarded by Shayetet commandos as it tried to run the Israeli blockade on Gaza. Nine of those aboard the ship were killed in the ensuing violent clashes and Alniak was apparently one of those who were directly engaged in attacking the Israeli troops.

According to the Turkish reports, Alniak, father of two, joined the ranks of ISIS recently and was directly involved in combat in Syria. One of his last Facebook posts before being killed in US strikes on an ISIS camp in Syria read, "My life and death are for Allah".
Meanwhile, I've always wondered what happened to this fellow Mavi Marmara passenger.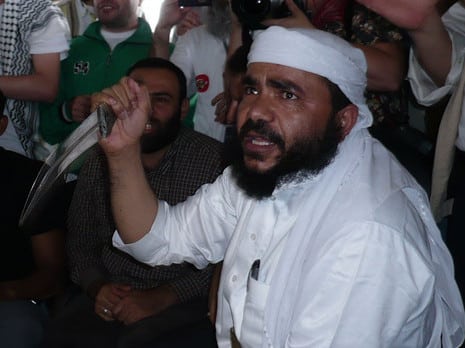 I somehow doubt he ended up working in the kitchen at KFC.