Haaretz's Story On Mandžuki? Tattoo Appears Straight Out Of Lazy Journalism Textbook
The Mario Mandžuki? Tattoo fail is now doing the rounds on Hebrew and Israeli media. Here's Haaretz's take: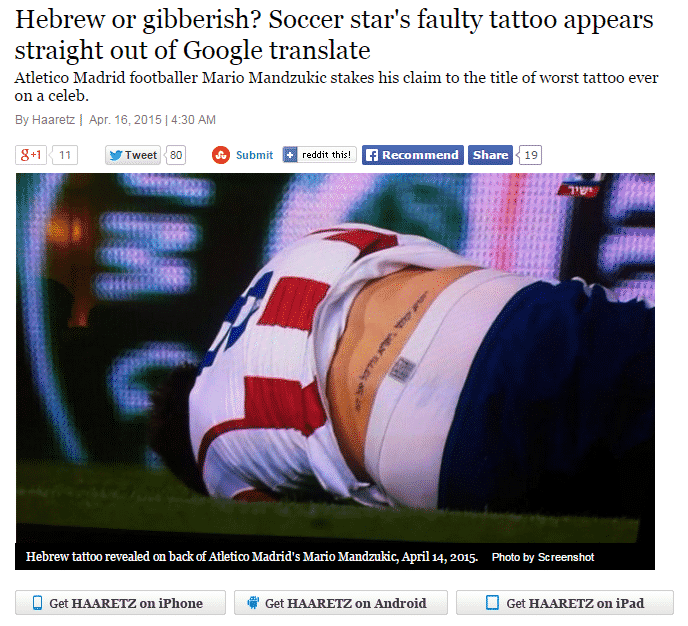 "Straight out of Google translate" you say? well, luckily enough, we can find out.
Here's how how Google translates from English to Hebrew:
Correct grammar, spelling and word direction.
I even went a head and looked up translation from Spanish to Hebrew:
And Croatian to Hebrew:
Correct as well.
Even Bing gets it right, and Bing is like the mentally challenged brother of Google.
Mark this one down to lazy journalism.