Why Peace Is Unreachable – In Photos
Last week, the angelic Shlomit Krigman was brutally murdered by two palestinians.
Today, the ever illuminating Shehab News posted these photos of the mother and sister of Hussein Abu Ghosh, one of the terrorists responsible.
https://www.facebook.com/ShehabAgency.MainPage/posts/1296146717094412
And a screenshot of the autotranslated version in case they remove it (like they did in the case of the Hitler store in Gaza)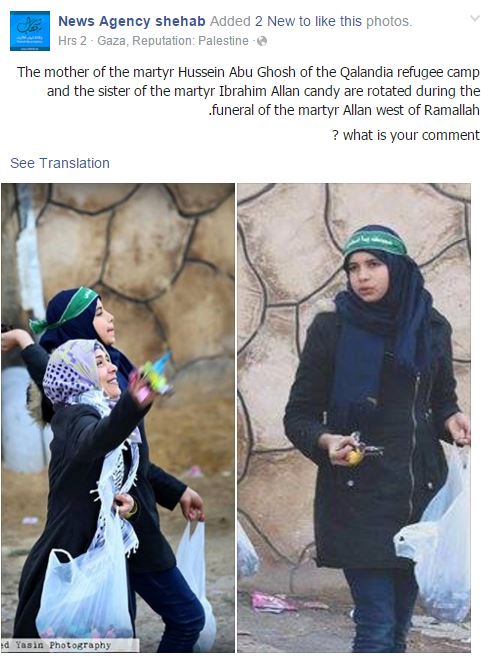 This is why peace seems unreachable – they are happy our daughter is dead, and that their son is dead.
Mind-boggling evil.