Recreation Of Another Iconic Photo From The Liberation Of Jerusalem
You may have already seen the goosebump-inducing recreations of the iconic paratroopers-at-the-Wall photo.
But there were other iconic photos from the liberation of Jerusalem 50 years ago, including this one of Jerusalem Commander Uzi Narkis, Defence Minister Moshe Dayan, and Chief of Staff Yitzhak Rabin walking through Lion's Gate.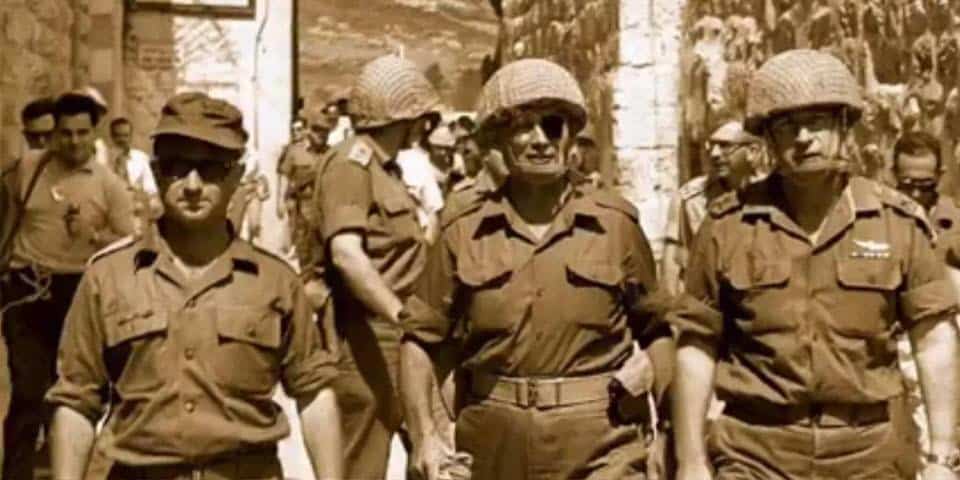 Yesterday, on Yom Yerushalayim, the grandson of Narkis, great-grand-daughter of Dayan and granddaughter of Rabin, recreated the historical moment.
Wow.
Hat tip: Zionist Federation of Australia