Antisemite Brendon O'Connell Finds Something Else to Fail At: Fleeing!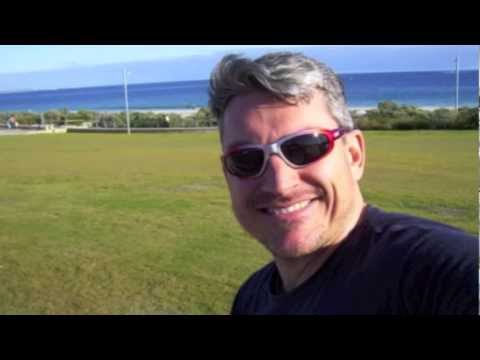 The last I heard about antisemitic blogger (and object of way too many prison sex jokes on my part) Brendon O'Connell, he had fled Australia while on bail. At the time, I speculated he was fleeing to Iran – which he did! But it seems that relationship soured, and he fled to Malaysia. He couldn't make it there either. It is not clear to me if he returned to Australia or not, but what is clear is he has now tried to get into New Zealand.
A blogger previously jailed in Australia over a racial attack has tried to enter New Zealand and wound up in custody.

Brendon O'Connell, 46, is an outspoken critic of Israel and what he describes as "Zionist power."

Now the Australian man is in New Zealand, where it's understood he fled for political asylum but ended up under arrest.

Immigration NZ confirmed that O'Connell had been detained at the border.

"This individual had his entry permission to New Zealand revoked on character grounds and is now in custody," a spokesperson said.

It's not yet clear where he's being held. The Corrections Department has declined to comment.

O'Connell is a proponent of conspiracy theories related to a Jewish elite. In a recent video on his website, he blamed this month's Las Vegas shooting on an "Israeli kill squad."

In 2011, the 46-year-old was sentenced to three years in jail in Australia after being found guilty of six racial hatred charges.

The charges related to a the posting of a verbal altercation he had with Stanley Keyser and Timothy Peach, who are Jewish.
Dear Stuff: he is an ANTISEMITE, not mere "Israel critic."
Looks like he does not have computer access either – no tweets or YouTube videos since early October, and he has not blogged since September.
I am glad to see him come unstuck again. Here's hoping he ends up in prison, where "unstuck" is not the operative word. And by ends up, I mean "end up." (Sorry, old habits die hard).
And in case you are wondering why I bother blogging about this Jew hating pond scum, I do it because I like to make life miserable for such haters. I know it bothers him – judging by his previous correspondence to me – and it is a small way to fight back.