Israeli Tech & Foreign affairs correspondent Amichai Stein just tweeted this: a document showing how Eurovision officials ordered that Jerusalem not be mentioned as Israel's capital during the voting phase.
#Eurovision official document: Israel was the only country that an order was given not to say it's capital (Jerusalem) in the voting phase pic.twitter.com/kfX9Zwrhkk

— Amichai Stein (@AmichaiStein1) May 13, 2018
Let me enlarge that for you.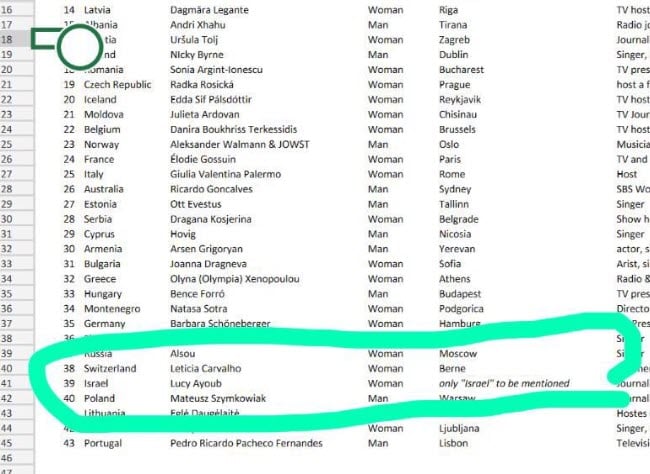 Which makes Netta's speech after winning even better than I imagined – and perhaps an inadvertent "@$#! you" to them.
I would love to see how they will avoid mentioning it next year, when we host Eurovision…in Jerusalem!
Please help ensure Israellycool can keep going,
by donating one time or monthly