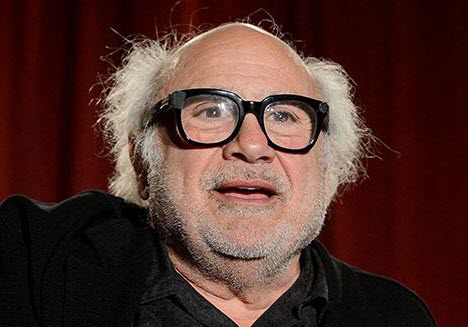 I used to like Hollywood actor Danny DeVito. Let's face it – he looks like a cuddly teddy bear, and he was the lovable sidekick in some great movies of the eighties, including Twins and Romancing the Stone.
Then a few years ago, he showed his support for Jeremy Corbyn. And even though the laundry list of Corbyn's antisemitic statements and associations has grown since then (or at least awareness of them), DeVito continues to back him.
Hollywood star Danny DeVito has defended Jeremy Corbyn, saying events from his past have been "dug up" to make him "look bad" during Labour's ongoing antisemitism row.

DeVito, 73, endorsed Mr Corbyn during the 2017 general election and said he is "absolutely" still a fan of the politician.

The Labour leader has been criticised for attending a wreath-laying ceremony at the Palestinian Martyrs' Cemetery in Tunisia in 2014.

The cemetery contains the graves of a number of the founders of the Black September terror group, which carried out the Munich massacre in which 11 Israeli athletes were killed at the 1972 Olympics.

A spokesman for Mr Corbyn said he had attended a wreath-laying ceremony to pay tribute to the victims of a 1985 airstrike and to promote peace in the Middle East.

Speaking in Los Angeles at the season 13 premiere of his sitcom It's Always Sunny In Philadelphia, DeVito told the Press Association: "That's the kind of thing that's dug up by everybody to, 'you know this guy is doing something that we don't want and let's figure out a way to make him look bad in front of everybody'.

"We all know that, that's Hollywood, that's the way it happens in Hollywood, the same way it happens in politics.

"You do something, people go, 'oh, s***, let's attack this guy for something that happened 25 years ago'."

DeVito, a veteran actor known for starring in films including Twins and Matilda, warned if more "progressives" are not voted into office, "we are going to be in the s****** pretty soon".
DeVito can't possibly believe that Corbyn's problematic actions and statements occurred 25 years ago. Most of them – including the terror grave visit – occurred within the last 5 or so years.
So he's either being disingenuous or ignorant. Either way, to casually dismiss Corbyn's Jew hatred like this is disgraceful.
(I wonder what his on-again off-again wife Rhea Perlman thinks – she is, after all, a Jooooo.)
Please help ensure Israellycool can keep going,
by donating one time or monthly