Richard Silverstein Solidifies His Place As One of Dumbest Israel Haters Alive
Anti-Israel DouchebloggerTM Richard Silverstein has gone after Israel activist Hen Mazzig on Twitter.
The word 'Jew' isn't mentioned once except by those in the Lobby. You are the worst, most pathetic liar. Tell your funders they're not getting their money's worth. https://t.co/x5ggkNdS81

— Tikun Olam (@richards1052) November 4, 2018
If I didn't know any better, I'd say Dicky has a crush on Hen.
Be that as it may, he then accuses Hen of making his account private, following Dicky's tweetapalooza.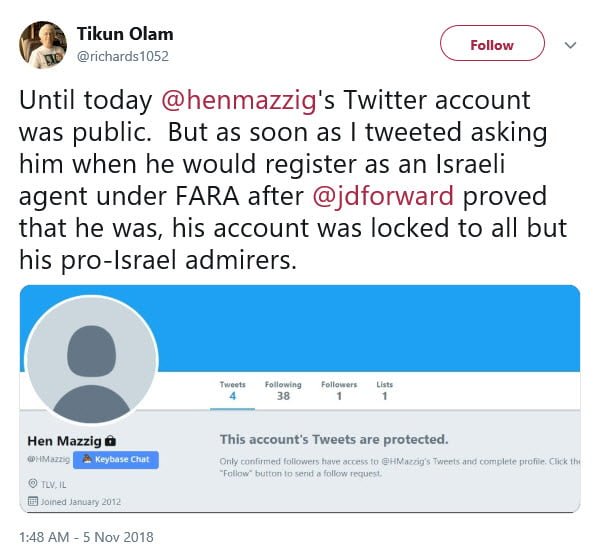 Except that isn't Hen's account. This is.
What is not clear to me is how Silverstein all of a sudden thought Hen's account handle was @HMazzig, and not @HenMazzig (as Silverstein himself had been using until now).
It almost takes skill to be this stupid.
And still on the topic of Silverstein stupidity, he also tweeted this about racist David Duke:
Something David Duke actually did once type: