Best of 2018: Top 10 Separated at Births (Poll)
I have not done this in a number of years, but it's back: the best Israellycool Separated at Birth for the year!
All you have to do is vote in the poll underneath the following entries. The poll closes December 31st.
I'll publish the results of your votes early next year.
The Sorek desalination plant and the Cat in the Hat (first posted Dec 19th)
The muscular Krav Maga instructor from Frank Grillo's FIGHTWORLD, and Prison Break actor Dominic Purcell (first posted Nov 30th)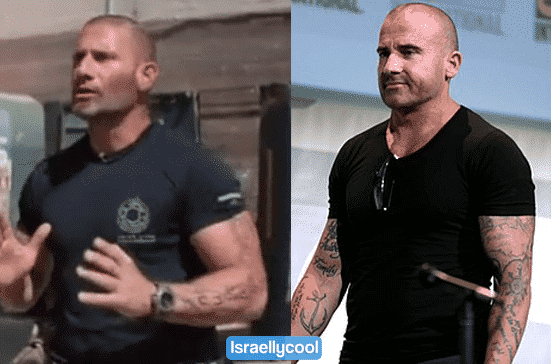 Anti-Zionist-not-antisemite Simone O'Broin and the Red Woman from Game of Thrones (first posted Nov 15th)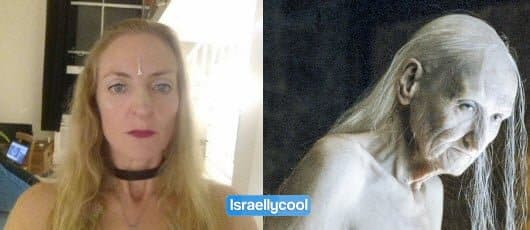 Alexandria Ocasio-Cortez and that member of the palestinian delegation at the UN (first posted July 19th)
Kamil Abu Rokon, Israel's military liaison to the palestinians, and Red Forman, father on That '70s Show (first posted July 4th).
PA President Mahmoud Abbas and Bernie from Weekend at Bernies (first posted July 3rd)
Head Hamashole Yahya Sinwar and Bat Boy (first posted June 15th)
A couple of dead Islamic Jihad terrorists…and Rocket Racoon & Gunner Asshole from Spaceballs. (first posted May 31st)
Roger Waters and the Easter Island statue (first posted March 15th)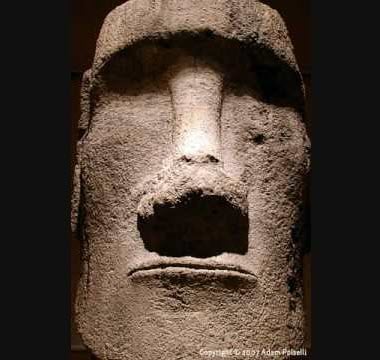 Vladimir Putin and Blofeld (first posted March 14th)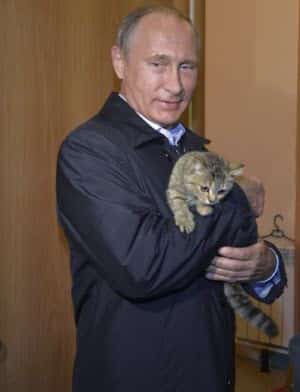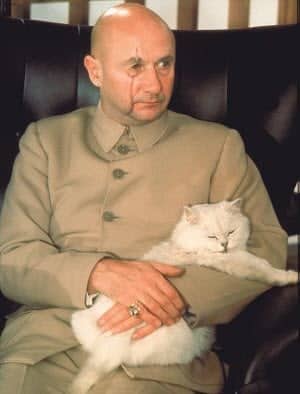 A Gazan and a horse and the From Here to Eternity protagonists (first posted March 13th)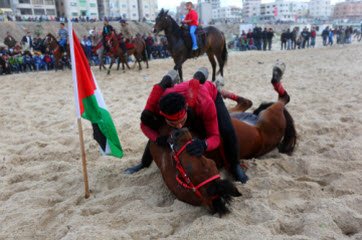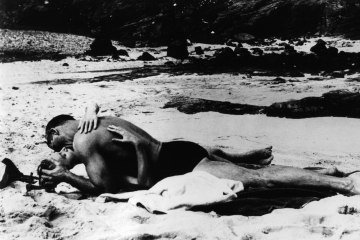 Mahmoud Abbas and Grumpy Cat (first posted March 11th)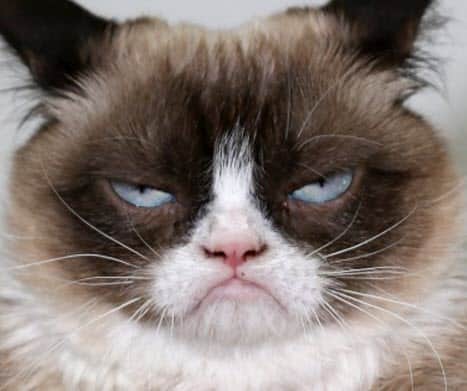 Russian leader Vladimir Putin and cult actor/director Tommy Wiseau (first posted March 2nd)
What is the Best Separated at Birth For 2018?
Mahmoud Abbas - Grumpy Cat (16%, 23 Votes)
Alexandria Ocasio-Cortez - Palestinian Delegation Member (13%, 19 Votes)
Yahya Sinwar - Bat Boy (12%, 17 Votes)
Kamil Abu Rokon - Red Forman (12%, 17 Votes)
Krav Maga Instructor - Dominic Purcell (12%, 17 Votes)
Roger Waters - Easter Island statue (8%, 11 Votes)
Simone O'Broin - Red Woman (6%, 9 Votes)
Gazan - From Here to Eternity (6%, 9 Votes)
Terrorists - Rocket Racoon & Gunner Asshole (4%, 6 Votes)
Vladimir Putin - Blofeld (4%, 6 Votes)
Sorek - Cat in the Hat (3%, 5 Votes)
Mahmoud Abbas - Bernie (2%, 3 Votes)
Vladimir Putin - Tommy Wiseau (2%, 3 Votes)
Total Voters: 145

Loading ...