Human Rights Watch's Sarah Leah Whitson Gets Her Antisemitism On
2009: Marc Garlasco, a Senior Military Analyst at Human Right Watch (HRW), is suspended without pay after being exposed as a lover of Nazi paraphernalia.
2018: Matthew Myers, Associate Director of Finance at Human Rights Watch, is suspended after being caught making light of the Holocaust.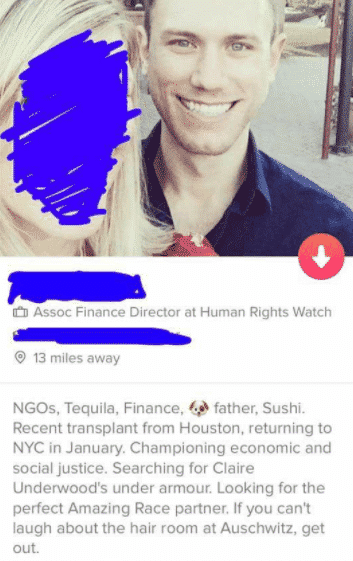 2019: Sarah Leah Whitson Executive Director of HRW's Middle East and North Africa Division: "Hey guys, I feel left out!"
Tweeting an antisemitic conspiracy theory, while sharing an article from Asa Winstanley, of antisemitic, pro palestinian terror site Electronic Intifada, and making light of the very real antisemitism permeating the UK Labour Party. Ken Roth must be really proud of what his organization has become.
I wonder what punishment they will mete out against Whitson. Given the non-reaction to her previous indiscretion, I am not confident there will be any.