Strong Israel Critic Admits Israel Lobby In US Successful Because…Americans Are Pro-Israel
NBC has an op-ed by one Noah Berlatsky, titled As Trump calls out Ilhan Omar's anti-Semitism, her critique of pro-Israel lobbying deserves a closer look.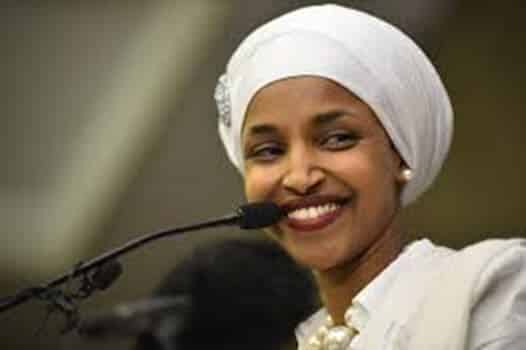 It is very much a mixed bag – but more of an anti-Israel one. On one hand, he acknowledges that Omar's tweet did contain antisemitic tropes. But he characterizes it as inadvertent, despite the fact this is not her first time using one.
Omar's tweets, inadvertently, referenced painful anti-Semitic tropes by framing Jewish money as a corrupting influence in politics. But she also raised real, legitimate concerns about the role of pro-Israeli lobbying influence on Congress.
He also acknowledges that the lobbying is not nefarious as her tweet implies, but then makes some blatantly false and offensive statements about the Israeli government.
Such lobbying is less nefarious, and more complicated, than Omar's tweets indicate. Understanding how it works in more detail is important if the U.S. is ever to engage more thoughtfully — and yes, critically — with Israel's current far-right, racist government, which has expanded settlements on Palestinian lands and has abandoned a commitment to Palestinian statehood.
Berlatsky concludes that Israeli lobbyists are successful because – wait for it – Americans tend to be pro-Israel!
But the main reason that AIPAC and other Israeli lobbyists are so successful, Powell says, is because of "electoral influence." AIPAC is influential because a lot of voters want to support Israel. Three-quarters of the public has a positive view of Israel, according to Gallup.
But he doesn't sound happy about it.
America's current willingness to support Israel no matter what it does to the Palestinians is based on the normal political processes of U.S. government. These processes often result in horrific outcomes, like mass incarceration or shooting tear gas at children. But they aren't the result of bribery.

Why is this important? First, when you argue that Jewish or pro-Israel money has undermined the political system, you're playing into anti-Semitic tropes that portray Jews as wealthy conspirators who corrupt a healthy body politic. This harms Jewish people everywhere — and the backlash to it can delegitimize necessary criticism of U.S.-Israel foreign policy.