Yet another delicious BDS fail.
A wounded Hamas-hole merited a hospital visit, and was given a food package, presumably in appreciation of his terrorist activities.
An eagle-eyed Rotter user noticed that this food package contained a Zionist goodie!*
That's Gil, a yogurt made by Israeli company Tnuva. It seems to be a favorite of palestinian Arabs, and especially those of the Hamashole persuasion.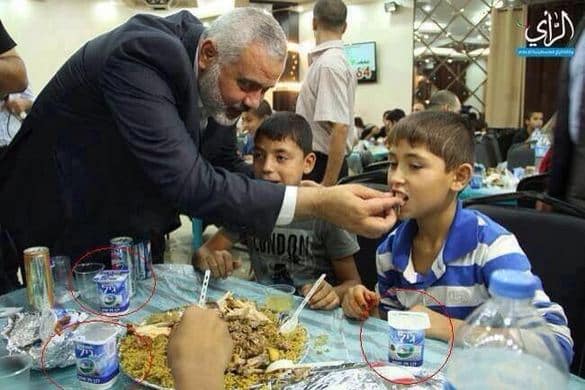 Hamas truly have a Zionist product problem.
What have I told them? Resistance is futile!
*I have been told by a reliable source that the Gazan who originally posted the hospital photos removed them from Facebook after the Rotter post
Please help ensure Israellycool can keep going,
by donating one time or monthly