Palestinian Propaganda "Own Goal": A Map From National Geographic in 1947
Anti-Israel propaganda Facebook page Quds News Network has posted this "Map of Palestine from a 1947 issue of National Geographic," presumably in a bid to show Israel did not exist at the time.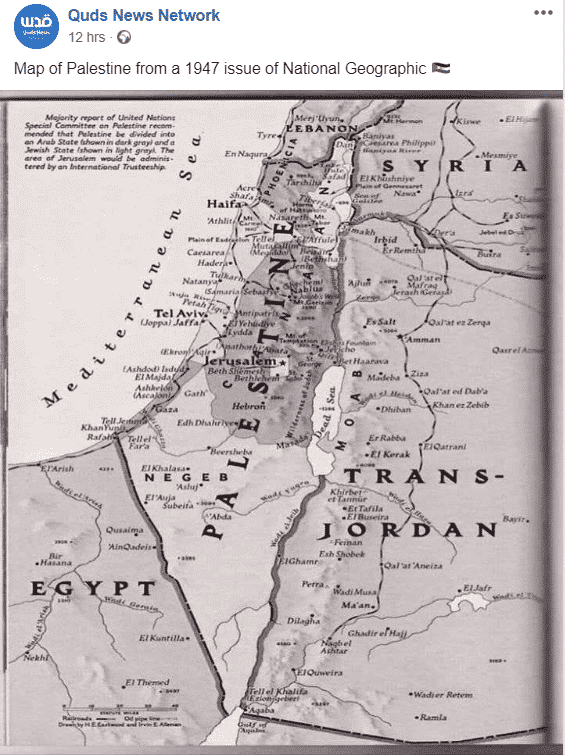 Once again, it is a huge own goal.
In order to understand why, look at the top left hand corner of the map.
It is a map of the Partition Plan – the plan that would have led to a palestinian state had the Arabs accepted it (like the Jews did), instead of rejecting it, engaging in terrorism, and threatening a Holy War. That's why it appears in a 1947 edition of National Geographic to begin with.
No-one is discounting the fact that there was no state of Israel immediately prior to its (re)establishment in 1948 – this is a 'strawman' argument.
Yet again, palestinian propaganda fails; and it will inevitably continue to do, since they don't have truth on their side